CONGRESSIONAL NEWS

By Ellena Erskine

on Dec 9, 2022
at 4:45 pm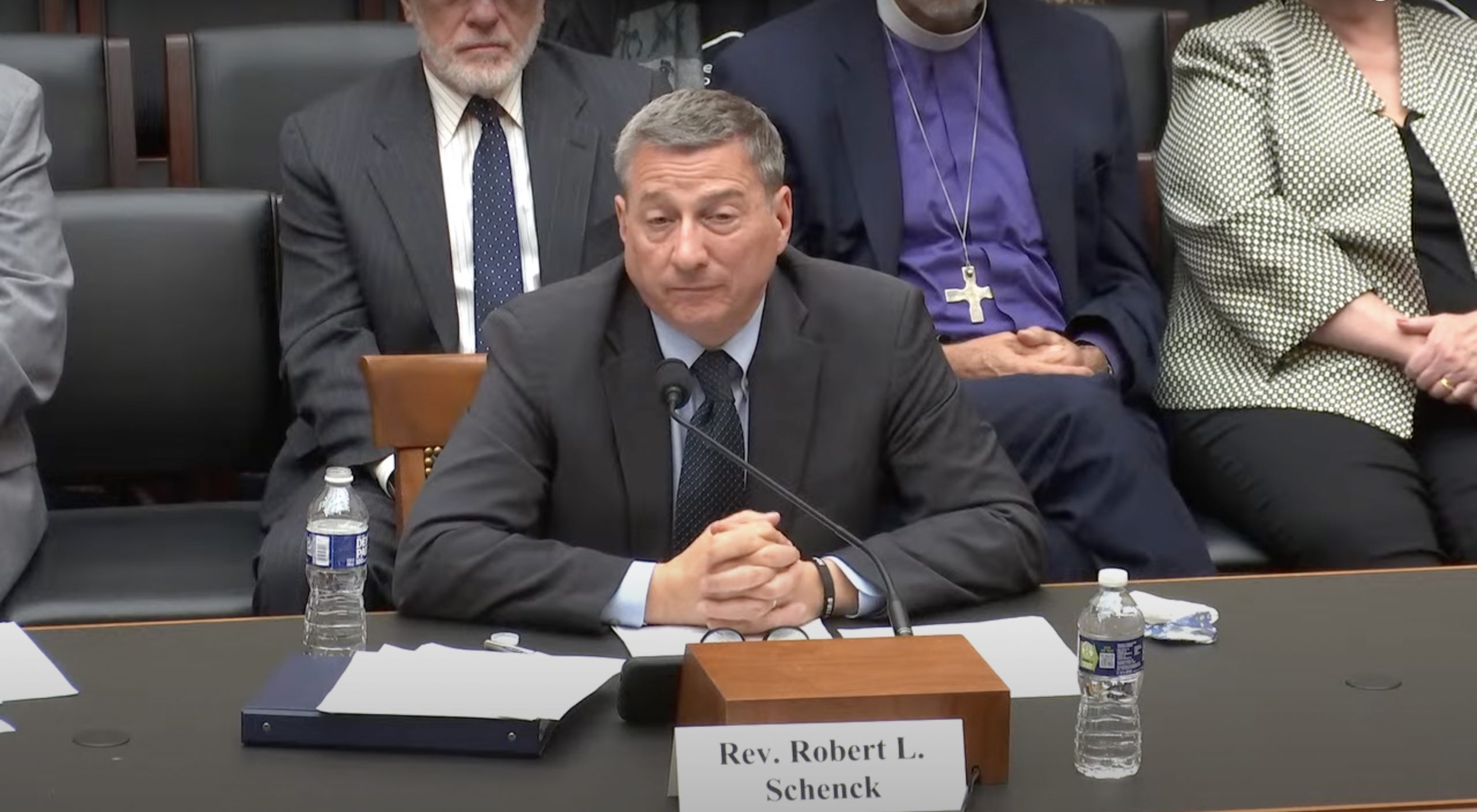 Rev. Robert Schenck speaking before the House Judiciary Committee. (U.S. House of Representatives Judiciary Committee)
Efforts to bolster Supreme Court ethics standards gained little ground in a House Judiciary Committee hearing Thursday, as Democrats and Republicans butted heads over familiar talking points. In what will likely be the committee's last hearing before the House majority changes hands, Democrats called former anti-abortion lobbyist Rev. Robert Schenck, along with ethics and legal experts, to testify in support of strengthening ethics standards at the court.
Schenck made headlines last month when he told The New York Times that he had received advanced notice of the decision in Burwell v. Hobby Lobby Stores, Inc. from Gayle and Donald Wright, a couple who had dined with Justice Samuel Alito and his wife. Alito denied that he or his wife shared any information about the opinion. Gayle Wright denied that she or her husband, now deceased, had learned the outcome from the Alitos.
Until recently, Schenck ran a 20-year campaign he called Operation Higher Court through which he recruited wealthy donors to befriend and influence conservative justices. These donors, called "stealth missionaries," were instructed to strengthen the beliefs of justices who "shared our conservative social and religious sensibilities" through private dinners, prayer circles, and vacations.
Schenck later broke with the religious right and now presents himself as a progressive evangelical minister.
In introducing Schenck, House Judiciary Chair Jerrold Nadler, D-N.Y., said, "No one in this story broke the rules … and that is the problem." The Democrats used the hearing to argue that the lobbying Schenck conducted was a case study in the problems surrounding judicial ethics. "Supreme Court justices cannot self-police their ethics. And we should not expect them to," Nadler said. Further, he argued, judicial ethics should be a bipartisan issue.
But for Republican members the hearing was indeed partisan. As in past hearings, Mark Paoletta, a lawyer who represented Justice Clarence Thomas's wife, Virginia, in September when she appeared before House investigators of the Jan. 6 insurrection, joined Republican members in arguing that the hearing was an attack on conservative justices and part of an on-going campaign by Democrats to exert undue influence over the court. Rep. Jim Jordan, R-Ohio, said the committee should instead be investigating the leak of the draft opinion in Dobbs v. Jackson Women's Health Organization. The court is conducting its own investigation of that leak and has yet to make public any findings.
Paoletta called Schenck a liar and said that the mission to change justices' minds was had no impact. Justices Clarence Thomas, Antonin Scalia, and Alito, he said, had publicly stated that the right to abortion should not be settled law years before Schenck began meeting with them.
"I believe we pushed the boundaries of Christian ethics and compromised the high court's promise to administer equal justices," Schenck said of his campaign at the court. "But I'm also conscious we were never admonished for the type of work our missionaries did. Quite to the contrary. In one instance Justice Thomas commended me, saying something like, 'Keep up what you're doing. It's making a difference.'"