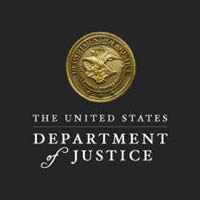 McALLEN, Texas – A 19-year-old United States citizen residing in Reynosa, Mexico, has been ordered to federal prison for drug trafficking, announced U.S. Attorney Jennifer B. Lowery.
Cesar Morales Jr. pleaded guilty Sept. 14.
Today, U.S. District Judge Micaela Alvarez ordered him to serve a 120-month sentence. At the hearing, the court heard argument that although Morales lacked any prior convictions, his role of a transporter of 21 kilograms of cocaine merited the 10-year sentence.
Morales attempted to make entry into the United States through the Hidalgo Port of Entry in Hidalgo on July 15. Morales was the driver and sole occupant of a vehicle.
During secondary inspection, law enforcement discovered irregularities in the fuel tank. Authorities subsequently found 20 packages of cocaine inside that tank.
Morales subsequently admitted he was importing the cocaine into the United States in exchange for payment.
Homeland Security Investigations and Customs and Border Protection conducted the investigation. Assistant U.S. Attorney Devin V. Walker prosecuted the case.