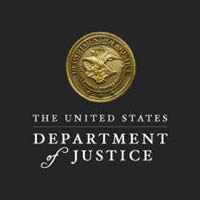 BOSTON – A Dorchester man was sentenced on Sept. 1, 2022 in federal court in Boston for trafficking over 13 kilograms of cocaine. 
Anthony Coplin, 57, was sentenced by U.S. District Court Judge Richard G. Stearns to time served (approximately five years in prison) and four years of supervised release. On April 13, 2022, Coplin pleaded guilty to conspiracy to possess with intent to distribute 500 grams or more of cocaine. 
Coplin was one of 52 defendants tied to the Columbia Point Dawgs (CPD) who were charged in five separate indictments in June 2015 for drug trafficking offenses. CPD, also known as "the Point," was Boston's largest and most influential citywide gang. The criminal organization started in the 1980s in the former Columbia Point Housing Development (now Harbor Point) and, over the years, gang members established drug trafficking crews throughout Boston. CPD was responsible for the distribution of multiple kilogram quantities of heroin, cocaine, crack cocaine and oxycodone throughout Boston and Maine. Coplin was involved in the distribution of over 13 kilograms of cocaine in Massachusetts. Coplin is the final defendant to be sentenced in the case.
United States Attorney Rachael S. Rollins; Suffolk County District Attorney Kevin R. Hayden; Joseph R. Bonavolonta, Special Agent in Charge of the Federal Bureau of Investigation, Boston Division; Brian D. Boyle, Special Agent in Charge of the Drug Enforcement Administration, Boston Field Division; James Ferguson, Special Agent in Charge of the Bureau of Alcohol, Tobacco, Firearms and Explosives, Boston Field Division; Douglas Bartlett, Acting U.S. Marshal for the District of Massachusetts; Colonel Christopher Mason, Superintendent of the Massachusetts State Police; Suffolk County Sheriff Steven W. Tompkins; Boston Police Commissioner Michael Cox; and Commissioner Carol Mici of the Massachusetts Department of Correction, made the announcement today. Assistant U.S. Attorneys Timothy E. Moran, Michael J. Crowley and John T. Dawley of Rollins' Organized Crime & Gang Unit prosecuted the case.