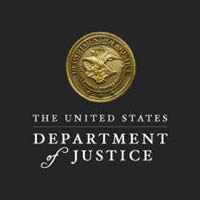 Vanessa Roberts Avery, United States Attorney for the District of Connecticut, and Joleen D. Simpson, Special Agent in Charge of IRS Criminal Investigation in New England, announced that MARIUSZ KALINOWSKI, 47, of Woodstock, waived his right to be indicted and pleaded guilty today in New Haven federal court to a tax fraud offense
According to court documents and statements made in court, Kalinowski owns and operates Kalinowski General Construction, Inc., based in Webster, Massachusetts, which provides residential and commercial construction services in Connecticut and Massachusetts.  For the 2010 through 2013 tax years, Kalinowski failed to report on his personal federal tax returns $927,828 in income from his business and, as a result, failed to pay approximately $174,746 in taxes on that income.
Kalinowski pleaded guilty to one count of filing a false tax return, an offense that carries a maximum term of imprisonment of three years.  He is scheduled to be sentenced by U.S. District Judge Vanessa L. Bryant on February 22, 2023, in Hartford.
Kalinowski has agreed to pay the IRS $174,746, plus penalties and interest that have accrued on his unpaid taxes.
This investigation has been conducted by the Internal Revenue Service – Criminal Investigation Division.  The case is being prosecuted by Assistant U.S. Attorney Peter S. Jongbloed.