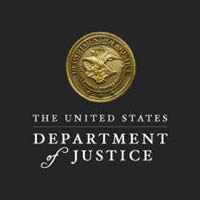 DENVER – The United States Attorney's Office for the District of Colorado announces that Ameen Alai, age 49, of Westminster, has been indicted on one count of distribution of ibogaine, a Schedule I controlled substance, resulting in death.
According to the indictment, on or about March 19, 2021, the defendant, also known as "Adam Powars," knowingly and intentionally distributed a mixture and substance containing a detectable amount of ibogaine, the use of which resulted in the death of an individual on or about March 19, 2021.
If convicted, this charge carries a penalty of 20 years to life in prison. The charge contained in the indictment is an allegation, and the defendant is presumed innocent unless and until proven guilty.
The defendant made his initial appearance before Magistrate Judge S. Kato Crews on January 12, 2023.  
The Drug Enforcement Administration (DEA) Rocky Mountain Division and the HIDTA Front Range Task Force (FRTF) conducted the investigation in this case. The United States Marshals Service took the defendant into custody after a 3-month fugitive investigation. The prosecution is being handled by Assistant United States Attorney Cyrus Y. Chung.
CASE NUMBER: 22-cr-00339-RM