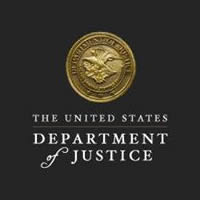 United States Attorney Dennis R. Holmes announced that two Kyle, South Dakota, men have been charged in federal court with First Degree Murder.
Stetson Eagle Elk, age 28, was charged on January 12, 2022, and Gary Little Bull, Jr., age 29, was charged on January 13, 2022.  They appeared before U.S. Magistrate Judge Daneta Wollmann on January 14,  2022, and pled not guilty to the charges.
The maximum penalty upon conviction is mandatory life in federal prison and/or a $250,000 fine, and $100 to the Federal Crime Victims Fund.   Restitution may also be ordered.
The charges stem from Eagle Elk and Little Bull shooting and killing Todd Little Bull in August 2016 in Kyle.  The charges are merely an accusation and Eagle Elk and Little Bull are presumed innocent until and unless proven guilty. 
The investigation is being conducted by the Federal Bureau of Investigation and the Oglala Sioux Tribe Department of Public Safety.   Assistant U.S. Attorney Benjamin Patterson is prosecuting the case.   
Eagle Elk and Little Bull were detained pending a preliminary hearing on the charges.