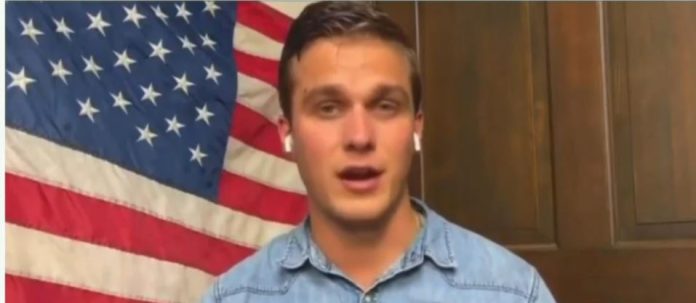 Reps. Matt Gaetz, Madison Cawthorn, and Paul Gosar have all offered Kyle Rittenhouse internships in their offices.
Here are the three:
At least three House Republicans have already said they want Kyle Rittenhouse to be their intern pic.twitter.com/jMXuGj9Vdl

— Zack Beauchamp (@zackbeauchamp) November 19, 2021
The three House Republicans are all linked to the 1/6 coup plot.  Rittenhouse has shown no interest in being a congressional intern, but that hasn't stopped House Republicans from trying to "own the libs" by giving Rittenhouse a job.
Support  media that shares your values. Donate to PoliticusUSA:
Kevin McCarthy's rambling hate speech and the behavior of these three House Republicans demonstrate that the GOP is all about stunts.
Everything is used as an attention-getting gimmick. Let's see how many of the House Republicans are still mentioning Rittenhouse once the cameras go away and he is buried under a mountain of civil lawsuits.
Democrats are passing legislation that is making life better for the American people.  Republicans are playing around with gimmicks that might get them a segment on Fox News.
A vote for Republicans is a vote for sideshows and theatrics while real-life problems get ignored.
Mr. Easley is the managing editor. He is also a White House Press Pool and a Congressional correspondent for PoliticusUSA. Jason has a Bachelor's Degree in Political Science. His graduate work focused on public policy, with a specialization in social reform movements.
Awards and  Professional Memberships
Member of the Society of Professional Journalists and The American Political Science Association