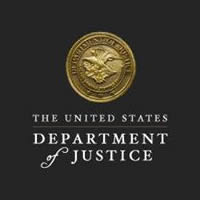 An unlawful drug user who possessed multiple firearms was sentenced on November 19, 2021, to more than four years in federal prison.
Joel Perea-Duenas, age 20, from Sioux City, Iowa, received the prison term after an April 16, 2021, guilty plea to two counts of being a drug user in possession of a firearm and ammunition.  At the time Perea-Duenas possessed the guns and ammunition, he knew he was an unlawful user of cocaine and marijuana.
Evidence at Perea-Duenas's, detention, change of plea, and sentencing hearings revealed that on June 23, 2020, Perea-Duenas was asked to serve as the getaway driver for a shooting.  He agreed, put on dark clothing, and joined three armed men in a waiting car.  The attackers drove to the home of their intended victim, but seeing law enforcement in the area, aborted their attack.  Later, at a secondary target, one of men repeatedly fired upon a Sioux City, Iowa home.  Perea-Duenas admitted he knew about the intended shooting before agreeing to drive. He also admitted knowing there were people, including children, in the targeted home. Perea-Duenas wanted the shooting to occur to in retaliation against a resident of the home and his family.   
Perea-Duenas was sentenced in Sioux City by United States District Court Chief Judge Leonard T. Strand.  Perea-Duenas was sentenced to 54 months' imprisonment.  He was ordered to make $38,863.42 in restitution to the victims and an insurance company.   He must also serve a three-year term of supervised release after the prison term.  There is no parole in the federal system.
Perea-Duenas is being held in the United States Marshal's custody until he can be transported to a federal prison.
This case was brought as part of Project Safe Neighborhoods (PSN).  PSN is the centerpiece of the Department of Justice's violent crime reduction efforts.  PSN is an evidence-based program proven to be effective at reducing violent crime. Through PSN, a broad spectrum of stakeholders work together to identify the most pressing violent crime problems in the community and develop comprehensive solutions to address them. As part of this strategy, PSN focuses enforcement efforts on the most violent offenders and partners with locally based prevention and reentry programs for lasting reductions in crime.
The case was investigated by the Sioux City, Iowa Police Department and the U.S. Department of Justice's Bureau of Alcohol, Tobacco, Firearms and Explosives.  The case was prosecuted by Assistant United States Attorney Forde Fairchild. 
Court file information at https://ecf.iand.uscourts.gov/cgi-bin/login.pl. 
The case file number is 20-4071.
Follow us on Twitter @USAO_NDIA.