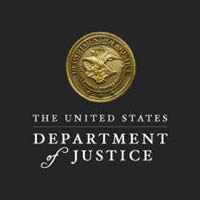 BOSTON – A Swansea man has been arrested on child pornography charges.
Todd Miozza, 51, was charged with possession of child pornography. Miozza was arrested on June 29, 2022 and, following an initial appearance yesterday in federal court in Boston before U.S. District Court Magistrate Judge Donald L. Cabell, Miozza was detained pending a detention hearing which is scheduled for July 5, 2022. 
"My number one priority as U.S. Attorney is to keep the people of Massachusetts healthy and safe," said United States Attorney Rachael S. Rollins. "Child pornography is not a victimless crime. Although a person who views child sexual abuse material may never meet the children depicted in the imagery, a child was harmed to produce each image and each view and image exacerbates that harm. Some of the images in this case allegedly involve infants. We will dedicate every resource necessary to protect children."
"Miozza stands accused of the same crime of which he was convicted of two decades ago—possession of child pornography. These materials document the abuse and exploitation of children, a horrific violation that inflicts untold harm on the most vulnerable. Homeland Security Investigations is committed to investigating those who possess child sexual abuse materials as part of our ongoing mission to prevent and protect the public from crimes of exploitation," said Matthew Millhollin, Special Agent in Charge for Homeland Security Investigations, New England. 
According to the charging document, law enforcement received information that Miozza had shared child pornography over the internet using a social media platform. During a search of Miozza's residence yesterday morning, his iPhone and laptop were seized and found to contain child sexual abuse material – including videos depicting infants.
Miozza was previously convicted of possession of child pornography in the District of Massachusetts in 2002.
Members of the public who have questions, concerns, or information regarding this case should call 617-748-3274.
The charge of possession of child pornography by a person previously convicted of a child pornography offense carries a mandatory minimum sentence of 10 years and up to 20 years in prison, a mandatory minimum of five years and up to a lifetime of supervised release, and a fine of up to $250,000.  Sentences are imposed by a federal district court judge based on the U.S. Sentencing Guidelines and other statutory factors.
U.S. Attorney Rollins, HSI SAC Millhollin and Swansea Police Chief Marc Haslam made the announcement today. Assistant U.S. Attorney Elianna J. Nuzum of Rollins' Major Crimes Unit is prosecuting the case.
The case was brought as part of Project Safe Childhood. In 2006, the Department of Justice created Project Safe Childhood, a nationwide initiative designed to protect children from exploitation and abuse. Led by the U.S. Attorneys' Offices and the DOJ's Child Exploitation and Obscenity Section, Project Safe Childhood marshals federal, state, and local resources to locate, apprehend, and prosecute individuals who exploit children, as well as identify and rescue victims. For more information about Project Safe Childhood, please visit www.projectsafechildhood.gov/.
The details contained in the charging document are allegations. The defendant is presumed innocent unless and until proven guilty beyond a reasonable doubt in a court of law.