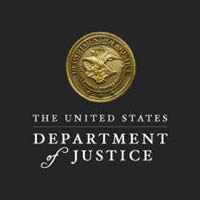 Spokane – Senior United States Senior District Judge Rosanna Malouf Peterson sentenced James Drew Bradley, age 65, of Addy, Washington, to twelve years in prison this week for Attempted Online Enticement of a Minor. At the conclusion of his prison term, Bradley will spend the rest of his life on federal supervision. Judge Peterson also imposed a $55,000 fine. Bradley entered a guilty plea on May 26, 2022.
According to court documents, in 2019, the FBI and Spokane Police Department (SPD) opened separate investigations into Bradley, who was soliciting sex from both adult women and minor girls. The FBI's investigation began in June 2019 when Bradley asked an adult woman to find a 12-year-old girl with whom Bradley could have sex. In text messages that continued into August 2019, Bradley asked the adult woman, "Did you find what I am looking for?" Bradley continued, "you can find a young one," and offered $1,000 if the adult woman found a child for Bradley. The adult woman instead reported Bradley to law enforcement. With her consent, an underofficer SPD officer took over her phone to continue communicating with Bradley.
On August 8, 2019, in a chat with the undercover officer, Bradley again requested sex with a 12-year old girl and asked for child pornography of the girl. In subsequent messages, Bradley negotiated the terms of an in-person encounter, confirming that he had booked a hotel room at a hotel in Spokane. He also arranged to meet with the adult woman and 12-year old girl at a restaurant in Spokane. Bradley specifically promised to pay the adult woman $1,000 for sex with the child, or $1,200 for anal sex with both the adult and the child without a condom.
When Bradley arrived at the restaurant to meet the adult woman and child, FBI and SPD officers immediately arrested him. Inside his truck, officers recovered vacuum-sealed packs containing large quantities of cash. In a nearby motel room that Bradley had rented, FBI and SPD officers recovered lubricant, condoms, and sex toys.
"I commend the seamless cooperation between the FBI, SPD, and the U.S. Attorney's Office," said Vanessa R. Waldref, United States Attorney for the Eastern District. "For decades now, our community has been fortunate to have some of the most experienced and conscientious child exploitation investigators and prosecutors in the nation, both state and federal. This case shows exactly why we do proactive investigations into people who seek out children for sex. This investigation conducted by FBI and SPD prevented Mr. Bradley from continuing to seek out children for sex and protected vulnerable members of our community from harm and trauma. "
Assistant United States Attorney David M. Herzog, who prosecuted the case, singled out the adult woman who identified Mr. Bradley to law enforcement. "We all owe a debt of gratitude to the woman who identified Mr. Bradley to the FBI and SPD when he asked her to locate a child with whom he could have sex. But for her courage and ethical conduct, Mr. Bradley would still be at large, posing a significant risk to the children in this community." AUSA Herzog noted:
"This lengthy sentence will prevent Mr. Bradley from harming children for more than a decade, and is a warning to anyone who seeks to victimize children in Eastern Washington: whether you hide behind a computer screen or an adult go-between, law enforcement will catch and convict you, and the consequences will be severe."
"After understanding the details of Mr. Bradley's plan, it is clear prison is where he belongs," said Richard A. Collodi, Special Agent in Charge of the FBI's Seattle field office. "Had it not been for the courage of a member of the public who provided a crucial tip in this case, Bradley's pursuit of a child to victimize most surely would have continued."
"The SPD is thankful justice was served in this case," Spokane Police Chief Craig Meidl stated. "These cases are particularly disturbing when someone is willing to prey on innocent children for their own gratification. Thankfully, the collaborative efforts of Spokane Police and our law enforcement partners resulted in removing a dangerous predator from the streets before he victimized an innocent child."
This case was pursued as part of Project Safe Childhood, a nationwide initiative launched in May 2006 by the United States Department of Justice to combat the growing epidemic of child sexual exploitation and abuse. Led by the United States Attorneys' Offices and the Criminal Division's Child Exploitation and Obscenity Section, Project Safe Childhood marshals federal, state, and local resources to locate, apprehend, and prosecute individuals, who sexually exploit children, and to identify and rescue victims. The Project Safe Childhood Initiative ("PSC") has five major components:
· Integrated federal, state, and local efforts to investigate and prosecute child exploitation cases, and to identify and rescue children;
· Participation of PSC partners in coordinated national initiatives;
· Increased federal enforcement in child pornography and enticement cases;
· Training of federal, state, and local law enforcement agents; and
· Community awareness and educational programs.
For more information about Project Safe Childhood, please visit www.usdoj.gov/psc. For information about internet safety education, please visit www.usdoj.gov/psc and click on the tab "resources."
This case was investigated by the FBI's Spokane Resident Office and the Spokane Police Department. This case was prosecuted by David M. Herzog, Assistant United States Attorney for the Eastern District of Washington.