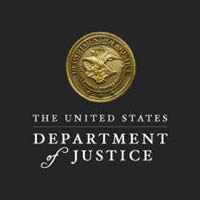 NEW ORLEANS, LOUISIANA – OLIVER PIERRE, age 40,  a resident of Slidell, Louisiana, pled guilty on January 24, 2023 to one count of possession with intent to distribute a quantity of cocaine base ("crack"), in violation of Title 21, United States Code, Sections 841(a)(1) and (b)(1)(C), announced U.S. Attorney Duane A. Evans.
According to filed court documents, in October 2015, agents with the Drug Enforcement Administration learned of the drug trafficking activities of James Bickham, a Houston-based drug trafficker who used PIERRE as a drug courier to deliver drugs from Houston to Slidell, Louisiana.   As a part of the investigation, agents intercepted telephone calls between Bickham and a customer discussing the delivery of 7 ½ ounces of crack from Bickham to the customer in Slidell, Louisiana.    
Aware of the pending drug transaction, on October 8, 2015, agents established surveillance outside of the customer's residence in Slidell.  Agents also intercepted calls between Bickham, the customer, and PIERRE regarding the delivery of the crack.  At approximately 3:40 p.m., the customer exited an apartment and drove to a Quick E-Z in Slidell, La. and parked next to a  SUV driven by PIERRE.  PIERRE, who was delivering the drugs supplied by Bickham, threw the drugs into the customer's vehicle.  After PIERRE threw the drugs into the customer's vehicle, the customer and PIERRE left the area in their separate vehicles.  Agents attempted to stop the customer but the customer drove away and threw the drugs out of the window.  Eventually, agents caught and arrested the customer and retrieved the two bags of drugs .  In total, agents recovered 158 grams of crack that PIERRE delivered to the customer.
This case was investigated by the Drug Enforcement Administration and the St. Tammany Parish Sheriff's Office.  The prosecution was handled by Assistant United States Attorney André Jones.