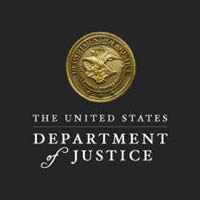 NEW ALBANY – Anthony Martinez, 32, of Scottsburg, Indiana, was sentenced to 20 years in federal prison after pleading guilty to robbing a credit union and use of a firearm during and in relation to a crime of violence in the Southern District of Indiana and robbing four banks in the Western District of Kentucky.  
According to court documents, between November 13, 2015, and January 14, 2020, Martinez robbed four banks in Louisville, Kentucky and a credit union in Madison, Indiana. Armed and disguised, Martinez entered the institutions, demanded money, and threatened to shoot the employees if they did not comply with his demands. Martinez brandished his firearm, sometimes attempting to shoot it into the air, bound his victims with zip ties, and ordered them to the vault or bathroom—telling them not to come out for 10 minutes while he escaped. Martinez stole a total of $377,775.
Martinez was arrested on February 13, 2020, by the Louisville Metro Robbery Unit and detained in the custody of the Louisville Metro Department of Corrections. On September 29, 2020, Martinez escaped from jail. On October 13, 2020, federal and local law enforcement officers located and arrested Martinez in Hanover, Indiana.
Zachary A. Myers, U.S. Attorney for the Southern District of Indiana; Michael A. Bennett, U.S. Attorney for the Western District of Kentucky; and Herbert J. Stapleton, Special Agent in Charge of the FBI's Indianapolis Field Office, made the announcement.
The FBI investigated the case. Valuable assistance was provided by the Louisville Metro Police Department, the U.S. Marshals Service, and the Indiana State Police. The sentence was imposed by U.S. District Chief Judge Tanya Walton Pratt. As part of the sentence, Judge Pratt ordered that Martinez be supervised by the U.S. Probation Office for five years following his release from federal prison. Martinez is also ordered to pay $377,775 in restitution to the victim banks. Martinez was originally scheduled to be sentenced August 19, 2022, but the hearing was rescheduled after law enforcement officers transporting Martinez observed him attempt to remove his handcuffs, which had been tampered with using a small piece of metal in the keyhole.
U.S. Attorney Myers thanked Assistant U.S. Attorney Lauren Wheatley who prosecuted this case.