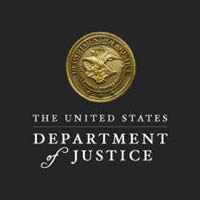 LOS ANGELES – A Corona man was sentenced today to 102 months in federal prison for fraudulently obtaining more than $6.6 million in Paycheck Protection Program (PPP) and Economic Injury Disaster Loan (EIDL) funds intended for business owners impacted by the economic shock of the COVID-19 pandemic and then laundering his illegal proceeds into financial instruments and real property in Pakistan.
          Muhammad Noor Ul Ain Atta,39, was sentenced by United States District Judge Percy Anderson, who also ordered him to pay $6,643,540 in restitution.
          "It's important that the sentence imposed today sends the message that there are serious consequences for defrauding federal relief programs," Judge Anderson said.
          Atta pleaded guilty on August 2 to one count of wire fraud and one count of money laundering.
          From March through July 2020, Atta submitted 11 fraudulent loan applications for seven of his shell companies. The fraudulent applications misrepresented the number of employees and the average monthly payroll expenses of Atta's companies, and falsely certified he would use the loan proceeds for permissible business purposes. Atta also submitted false tax and payroll documentation in support of his loan applications.
          For one PPP loan, Atta sought $1,267,714 for a company called Envisioning Future Inc. The loan application falsely represented that Envisioning Future had 73 employees and falsely certified Envisioning Future would use the loan proceeds for permissible business purposes, including the payment of payroll and other business-related expenses. The fraudulent application filed on April 10, 2020 was supported by falsified federal tax returns and false payroll data.
          About one month later, Envisioning Future received $1,267,140 in loan proceeds, and the following day Atta wired most of the money to his mother's bank account. Then in June 2020, Atta wired $1.3 million – the majority of which came from the Envisioning Future PPP loan – to a financial institution in Islamabad, Pakistan. The wire transfer details included a note that the wire was "family support."
          In total, Atta received $6,643,540 in loan proceeds even though none of his companies were legitimate recipients of relief funds at that time. Atta then laundered loan proceeds to bank accounts in the United States and Pakistan.
          Atta fled the United States in May 2020 and invested some $2.1 million of his ill-gotten gains into Pakistani financial instruments and another $3.5 million into the purchase of land in Pakistan. Almost two years months later, he was apprehended as he traveled through Los Angeles International Airport.
          "The PPP and EIDL programs did not create a limitless pot of money," prosecutors argued in a sentencing memorandum. "By taking money that he was not entitled to, [Atta] reduced the funds available to other legitimate applicants and defrauded the taxpayers supporting the programs."
          The Office of the Inspector General for the Board of Governors of the Federal Reserve System and Bureau of Consumer Financial Protection, IRS Criminal Investigation, the Small Business Administration – Office of Inspector General, and the Treasury Inspector General for Tax Administration investigated this matter.
         Assistant U.S. Attorney Adam P. Schleifer of the Major Frauds Section and Trial Attorneys Jennifer L. Bilinkas and Matthew F. Sullivan of the Justice Department's Fraud Section prosecuted this case.
          On May 17, 2021, the Attorney General established the COVID-19 Fraud Enforcement Task Force to marshal the resources of the Department of Justice in partnership with agencies across government to enhance efforts to combat and prevent pandemic-related fraud. The Task Force bolsters efforts to investigate and prosecute the most culpable domestic and international criminal actors and assists agencies tasked with administering relief programs to prevent fraud by augmenting and incorporating existing coordination mechanisms, identifying resources and techniques to uncover fraudulent actors and their schemes, and sharing and harnessing information and insights gained from prior enforcement efforts. For more information on the department's response to the pandemic, please visit https://www.justice.gov/coronavirus.
          Anyone with information about allegations of attempted fraud involving COVID-19 can report it by calling the Department of Justice's National Center for Disaster Fraud (NCDF) Hotline at (866) 720-5721 or via the NCDF Web Complaint Form at https://www.justice.gov/disaster-fraud/ncdf-disaster-complaint-form.