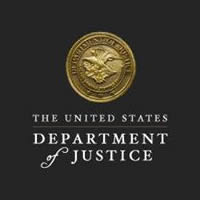 RENO, Nev. – A Reno man was sentenced yesterday to ten years in prison for selling methamphetamine.
According to court documents, Bay Johnson (aka "Pissy," 33) sold 105 grams of methamphetamine to an undercover detective in Reno. Additionally, Johnson sold 98 grams of methamphetamine on two other occasions. These drug transactions occurred while Johnson was on work release from the Nevada Department of Corrections, where he was serving a prison sentence for a 2015 drug trafficking conviction.
Johnson pleaded guilty in August 2021 to one count of distribution of a controlled substance. In addition to the prison term, U.S. District Judge Larry R. Hicks sentenced Johnson to 20 years of supervised release.
Acting U.S. Attorney Christopher Chiou for the District of Nevada and Assistant Special Agent in Charge Daniel Neill for the Drug Enforcement Administration (DEA) made the announcement.
This case was investigated by the DEA. Assistant U.S. Attorney Megan Rachow prosecuted the case.
If you suspect a possible violation of controlled substance laws and regulations, such as the growing, manufacture, distribution, or trafficking of controlled substances, please report the alleged violation to the DEA at https://www.dea.gov/submit-tip.
###