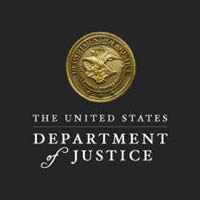 PIERRE – United States Attorney Alison J. Ramsdell announced that a Rapid City, South Dakota, man has been indicted by a federal grand jury for First Degree Murder, Assault with a Dangerous Weapon to a Child, Assault Resulting in Serious Bodily Injury to a Child, and Child Abuse.
Noah Virgil White Lance, III, age 33, was indicted in November of 2022. He appeared before U.S. Magistrate Judge Mark A. Moreno on November 9, 2022, and pleaded not guilty to the Indictment.
The penalty upon conviction is mandatory life in custody and/or a $250,000 fine, and $100 to the Federal Crime Victims Fund. Restitution may also be ordered. 
The Indictment alleges that on or about between November 9 and November 13, 2022, at Mission, in Todd County, South Dakota, White Lance killed a minor victim while engaged in the perpetration or attempted perpetration of child abuse. The Indictment also alleges that White Lance assaulted and abused the minor victim and abused another minor victim during the same time frame.
The charges are merely accusations and White Lance is presumed innocent until and unless proven guilty. 
The investigation is being conducted by the FBI and Rosebud Sioux Tribe Law Enforcement Services. Assistant U.S. Attorney Abby Roesler is prosecuting the case. 
White Lance was remanded to the custody of the U.S. Marshals Service pending trial. A trial date has not been set.