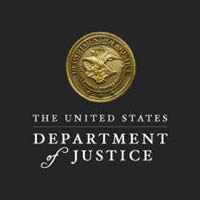 PHOENIX, Ariz. – Sung Hwan Lee, 64, of Peoria, Arizona, was sentenced on October 26, 2022, by United States District Judge David G. Campbell, to 24 months in prison, followed by three years of supervised release. Lee previously pleaded guilty to Tax Evasion on March 23, 2022.
Lee owns and operates BBB Fashion, a chain of clothing stores in and around Phoenix and Tucson, Arizona. Between 2012 and 2016, Lee implemented a scheme to avoid paying taxes he owed on income earned through BBB Fashion. At Lee's direction, his employees gave him the cash received from sales and then prepared false sets of records omitting the cash receipts. Through this cash-skimming scheme, Lee underreported his income for tax years 2012-2016 by $9,355,894, resulting in a tax loss of $3,696,786 to the federal government.
BBB Fashion's bookkeeper, Young Bok Lee, previously pleaded guilty to Conspiracy to Defraud the United States. Young Bok Lee is scheduled to be sentenced December 1, 2022, by United States District Judge Susan R. Bolton.
IRS-Criminal Investigation conducted the investigation in this case. Assistant U.S. Attorney Caitlin Noel, District of Arizona, Phoenix, handled the prosecution.
CASE NUMBER:            CR-22-00212-PHX-DGC
RELEASE NUMBER:    2022-207_Lee
# # #
For more information on the U.S. Attorney's Office, District of Arizona, visit http://www.justice.gov/usao/az/
Follow the U.S. Attorney's Office, District of Arizona, on Twitter @USAO_AZ for the latest news.