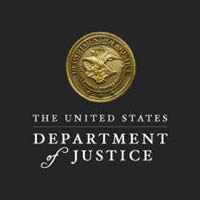 BOSTON – A New York man was sentenced today in federal court in Boston for his role in a drug distribution conspiracy involving heroin, fentanyl and cocaine.
Wilkin Cedano, 38, of Brooklyn, N.Y., was sentenced by U.S. District Court Chief Judge F. Dennis Saylor IV to 29 months in prison and three years of supervised release. On Dec. 13, 2021, Cedano pleaded guilty to one count of conspiracy to distribute and possess with intent to distribute 100 grams or more of heroin, 40 grams or more of fentanyl, and cocaine.
From approximately November 2019 through December 2019, Cedano conspired with others to travel from New York to Massachusetts to sell fentanyl and 1,000 pills containing controlled substances to an individual who, unbeknownst to Cedano, was working with investigators. On Dec. 2, 2019, Cedano drove from New York to a grocery store in Lynn and presented the individual with two potato-shaped packages of heroin wrapped in cellophane and two pill bottles of 938 pills containing fentanyl or a mixture of heroin and fentanyl. Cedano was subsequently arrested. Investigators found additional drugs tucked beneath the steering column of Cedano's car.
United States Attorney Rachael S. Rollins and Brian D. Boyle, Special Agent in Charge of the Drug Enforcement Administration, New England Field Division made the announcement today. The Lynn Police Department provided valuable assistance in the investigation of this case. Assistant U.S. Attorney Samuel R. Feldman of Rollins' Narcotics & Money Laundering Unit prosecuted the case.