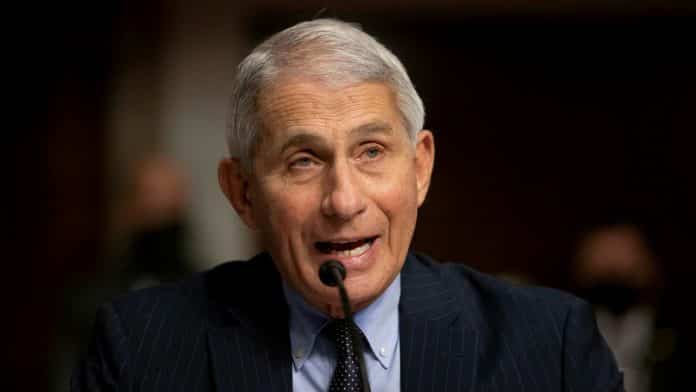 The US tallied a record 170,000 coronavirus cases on Friday as the pandemic accelerates in almost all regions of the country, prompting officials to warn of a fresh strain on the healthcare system and weigh new restrictions to contain the spread of the disease.
President Donald Trump, who has been largely silent on the pandemic since losing the presidential election to Joe Biden, on Friday afternoon held a press conference to tout the success of a Pfizer vaccine and declared that he would not issue nationwide lockdown orders, as leaders in some other virus-struck nations have done.
"I will not go — this administration will not be going to a lockdown. Hopefully, the, the . . . whatever happens in the future, who knows which administration it will be. I guess time will tell," Mr Trump said. "But I can tell you this administration will not go to a lockdown."
Mr Biden, who has been laying the groundwork for his own pandemic response when he takes office in January, issued a statement calling for a "robust and immediate federal response, which has been woefully lacking".
"Urgent action is needed today, now, by the current administration — starting with an acknowledgment of how serious the current situation is," the US president-elect said.
The US coronavirus crisis has deepened as the weather has cooled. There were 170,333 cases nationwide on Friday, according to the Covid Tracking Project, a record for the fourth straight day. The number of tests also climbed to a new daily high, eclipsing 2m for the first time.
The overall number of US cases now exceeds 10.5m — by far the highest in the world — including more than 1m cases since the start of November.
The death toll has reached 1,000 a day on average over the past seven days, according to Covid Tracking Project data. More than 235,000 people in the US have died since the pandemic began, and the number in hospital reached 68,000 on Friday, the data showed.
Across the country, officials have urged residents to take greater precautions to contain coronavirus heading into the Thanksgiving holiday during the last week of the month, which typically sees millions of Americans travel to gather with family and friends for a large meal.
The western state of Utah issued a state of emergency and warned that its hospitals were under unprecedented strain. Chicago, the third-largest US city, issued a 30-day stay-at-home advisory, urging residents to limit non-essential activity outside their homes and reconsider Thanksgiving travel, as the state of Illinois registered a new single-day record increase in cases.
Three west coast states — California, Oregon and Washington — advised residents to self-quarantine when travelling out of state and cancel non-essential travel plans.
Hours later, Kate Brown, Oregon governor, announced a two-week "freeze" as the state reported more than 1,000 new cases of coronavirus for the first time since the start of the pandemic. The order will further limit social gatherings and order restaurants to close all dine-in seating starting on November 18. "The dreaded winter surge is here," she said.
Under the directive, indoor and outdoor gatherings can include up to six people from no more than two households, restaurants and bars can provide take-out service only, gyms must close, and churches and other religious services will be capped at 25 people indoors or 50 people outdoors. The state will also limit retailers, including grocery stores, to a maximum of 75 per cent capacity while encouraging kerbside pick-up.
New Mexico laid out plans for its own two-week shutdown on Friday. Under an order from governor Michelle Lujan Grisham, residents must stay home except for essential trips and businesses including gyms and hair salons must close for 14 days from Monday. In-person dining will also be prohibited, while capacity inside essential businesses will be capped at 25 per cent, or 75 customers, whichever is smaller.
A New York state order directing bars, restaurants and gyms to cease service after 10pm and cap social gatherings at 10 people will take effect on Friday.
The north-east state was one of the hardest hit during the early months of the pandemic. On Friday it reported more than 5,401 new cases, the most since April. Andrew Cuomo, New York's Democratic governor, warned that further restrictions could be imposed if the latest rise was not contained.
"The bad news is that we're in a sea of Covid rising around us," he said.
Bill de Blasio, mayor of New York City, on Friday warned that its school system — the nation's largest — could shut down as early as Monday as Covid cases rebound. Detroit, the largest city in Michigan, said earlier this week that public schools would temporarily switch to all-remote education because of the rapid rise in cases.
Some officials, including the governors of Ohio, Illinois and Maryland, have warned that if residents do not take greater precautions against the disease, they would be forced to implement stricter statewide shutdowns again.
The governor of Virginia announced new statewide restrictions on Friday, including a reduction in the maximum size of gatherings from 250 to 25 people, an expansion of the mask mandate for indoor public spaces, and a 10pm curfew for on-site alcohol consumption.
While Mr Trump refuses to concede defeat in the election, Mr Biden has set up his own coronavirus task force to begin formulating a response to the crisis.
A member of Mr Biden's task force, Céline Gounder, an infectious disease expert, told the Financial Times that Mr Trump's flagship vaccination programme, Operation Warp Speed, should be overhauled to focus on coronavirus testing. That would amount to a shift in direction for the sprawling federally-funded effort that has paid billions of dollars to drug companies to develop vaccines.
The head of Operation Warp Speed told the FT that officials need to be allowed contact with Mr Biden's team if the project is to continue uninterrupted.
Moncef Slaoui, who leads Operation Warp Speed, said: "I hope nothing interferes with this. It is a matter of life and death for thousands of people. The operation has always been about making vaccines and therapeutics available faster for the country and for the world."
Additional reporting by Joshua Chaffin in New York
Latest coronavirus news
Follow FT's live coverage and analysis of the global pandemic and the rapidly evolving economic crisis here.