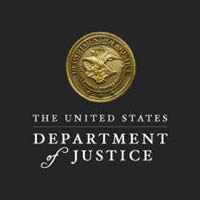 Montgomery, Alabama – Today, Steven Michael Wehr, 33, from Montgomery, Alabama, was sentenced to 184 months in federal prison for carjacking and using a firearm during a federal crime of violence, announced United States Attorney Sandra J. Stewart. In addition to imposing a sentence of more than 15 years, the judge ordered Wehr to serve five years on supervised release. There is no parole in the federal system.
           According to the plea agreement and other court records, on the morning of February 8, 2022, an employee of the Jackson Hospital Urgent Care Clinic on Pine Street in Montgomery was arriving to work when an unknown individual, later identified as Wehr, approached her car. Wehr held a gun against the driver's window and ordered the victim to open the door. The victim complied and attempted to flee. However, Wehr pushed the victim back into the car and began driving with her in the passenger seat. Soon thereafter, the victim managed to jump out of the moving car as it traveled down Mulberry Street, near the Interstate 85 overpass. The victim's action caused Wehr drive off the road and strike a pillar supporting the overpass before continuing south bound. Luckily, the victim did not sustain any major injuries.
           Shortly after the carjacking, Montgomery Police officers located the stolen vehicle abandoned in the area of McGehee Road and Hermitage Drive. Fingerprints found in the vehicle were a positive match to Wehr. An arrest warrant was issued for Wehr on February 17, 2022, and he was taken into federal custody shortly thereafter. In September of 2022, Wehr pleaded guilty to carjacking and using a firearm to commit the crime.
           During Wehr's sentencing hearing today, the judge noted that, at the time of the Jackson Hospital Clinic carjacking, Wehr was on probation from previous state convictions for the very same type of crime. Specifically, in 2016, Wehr was convicted in state court for committing two carjackings on the same day. During the commission of those crimes, Wehr shot into both vehicles with a firearm, striking one of the victims in the back.
           The FBI and the Montgomery Police Department investigated this case, with assistance from the United States Marshals Gulf Coast Regional Fugitive Task Force. Assistant United States Attorney Joel Feil prosecuted the case.