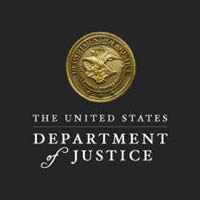 You are here
---
FOR IMMEDIATE RELEASE
Friday, December 23, 2022
NEW ORLEANS, LOUISIANA – United States Attorney Duane A. Evans announced that KAMAL AL JAWHARI, age 28, a native of Lebanon, was found guilty as charged on December 20, 2022, after a two-day jury trial before Chief United States District Judge Nannette Jolivette Brown.
The jury found JAWHARI guilty as charged as to two counts of possession of a firearm by an illegal alien in violation of 18 U.S.C. § 922(g)(5)(A).  At sentencing, JAWHARI faces a maximum term of imprisonment of 10 years, a fine of up to $250,000.00, up to 3 years of supervised release, and a mandatory $100.00 special assessment fee as to each count.  JAWHARI also faces the possibility of deportation after he completes his sentence.
U.S. Attorney Evans praised the work of the United States Immigration and Customs Enforcement agency in investigating this matter. Assistant United States Attorneys Spiro G. Latsis, David Berman, and Rachal Cassagne are in charge of the prosecution.
Topic(s): 
Immigration
Firearms Offenses
Updated December 23, 2022