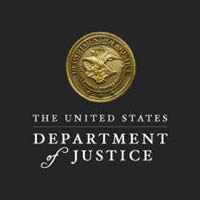 Orlando, Florida – U.S. District Judge Paul G. Byron today sentenced Charles Edward Palmatier (74, Lake Helen) to one year and one day in federal prison for dealing in firearms without a license. Palmatier had pleaded guilty on September 7, 2022.
According to court documents, On July 28, 2021, agents with the Bureau of Alcohol, Tobacco, Firearms and Explosives (ATF) met with Palmatier and explained that if he wanted to continue to sell firearms he would have to apply for a Federal Firearms License (FFL). Despite that meeting, Palmatier continued to sell firearms at the Volusia Flea Marked in Deland, Florida. The ATF, along with the Volusia Bureau of Investigation (VBI), began investigating Palmatier and conducted multiple controlled purchases from Palmatier at the Volusia Flea Market from February 2, 2022, through June 8, 2022. At least two of the firearms purchased from Palmatier were subsequently linked to usage in two separate crimes. Palmatier admitted that he would profit $50 to $75 per firearm that he sold.
This case was investigated by the Bureau of Alcohol, Tobacco, Firearms and Explosives and the Volusia Bureau of Investigation. It was prosecuted by Assistant United States Attorney Beatriz Gonzalez.
This case is part of Project Safe Neighborhoods (PSN), a program bringing together all levels of law enforcement and the communities they serve to reduce violent crime and gun violence, and to make our neighborhoods safer for everyone. On May 26, 2021, the Department launched a violent crime reduction strategy strengthening PSN based on these core principles: fostering trust and legitimacy in our communities, supporting community-based organizations that help prevent violence from occurring in the first place, setting focused and strategic enforcement priorities, and measuring the results.