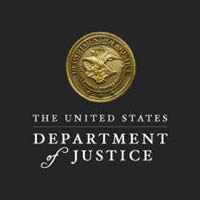 HAMMOND- Hailey Gist-Holden, age 26, of Gary, Indiana, was found guilty following a 9-day jury trial presided over by United States District Court Judge Philip P. Simon, announced United States Attorney Clifford D. Johnson.  
The jury found Gist-Holden guilty of armed robbery, and using, carrying, brandishing and discharging a firearm during that bank robbery.  The jury found that, as part of the robbery and the discharging of the firearm, Gist-Holden murdered a bank security guard.  The charges stemmed from the June 11, 2021 robbery of a bank in Gary, Indiana. 
Previously, co-defendants James Anthony King and Kenyon Hawkins pled guilty to armed bank robbery and murder resulting from the discharge of a firearm during the robbery.  Both are awaiting sentencing. 
Gist-Holden's sentencing is scheduled for January 19, 2023.  Any specific sentence to be imposed will be determined by the District Court Judge after consideration of federal statutes and the United States Sentencing Guidelines. 
This investigation was led by the Federal Bureau of Investigation Gang Response Investigative Team with the assistance of the Lake County Sheriff's Department; the Lake County Prosecutor's Office; the Indiana State Police; the Bureau of Alcohol, Tobacco, Firearms, and Explosives; and the Gary Police Department.  Additional investigative assistance was provided by FBI Chicago, FBI Miami, and FBI Atlanta along with the Georgia State Police, the Atlanta Police Department and the Lowndes County (GA) Sheriff's Department.  In addition, the United States Attorney's Offices in the Northern District of Georgia, the Middle District of Georgia and the Middle District of Florida were involved in this cooperative effort.  This case is being prosecuted by Assistant United States Attorneys Caitlin M. Padula and Michael J. Toth.  Assistance was also provided by Assistant United States Attorneys Kimberly Schultz and David Nozick.