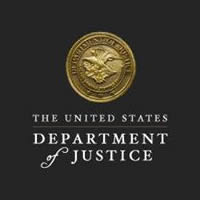 CHARLOTTE, N.C. – U.S. District Judge Kenneth D. Bell sentenced today a Hickory, N.C. man to 77 months in prison for a federal firearms violation, announced Dena J. King, U.S. Attorney for the Western District of North Carolina. Chaetez Sean Clayton, 31, was also ordered to serve three years of supervised release upon completion of his prison term. 
According to filed court documents and statements made in court, on May 6, 2020, Clayton sold a loaded Springfield .40 caliber pistol with a high capacity magazine and a loaded Ruger 9mm pistol for $1,000 in cash. A jury found Clayton guilty in June 2021 for possession of a firearm by a convicted felon. Clayton was prohibited from possessing firearms due to his 2015 federal conviction of possession with intent to distribute cocaine.
In a separate case, earlier this week Judge Bell handed down a 78-month prison sentence to Davion Lee Drayton, 25, of Charlotte, for possession of a firearm by a convicted felon. Court documents filed in this case show that on February 25, 2021, officers with the Charlotte-Mecklenburg Police Department (CMPD) attempted to conduct a traffic stop of the vehicle Drayton was driving. Drayton was able to evade the officers after he stopped his vehicle and fled the scene. A CMPD officer inspected Drayton's vehicle and observed in plain view a Glock 17 9mm semi-automatic pistol with a high capacity magazine. According to court records, the firearm had a round in the chamber and at least 20 rounds in the magazine. Drayton was arrested by law enforcement on the federal indictment on May 19, 2021. At the time he was arrested, Drayton illegally possessed another firearm. He pleaded guilty to possession of a firearm by a felon in September 2021.
In making today's announcement, U.S. Attorney King thanked the Bureau of Alcohol, Tobacco, Firearms and Explosives (ATF) for their investigation of Clayton's case, and thanked the North Carolina State Bureau of Investigation, the Hickory Police Department, the Catawba County Sheriff's Office, and the Burke County Sheriff's Office for their invaluable assistance. ATF and CMPD handled the investigation into Drayton.
Assistant U.S. Attorneys Christopher Hess and Lambert Guinn were in charge of Clayton's prosecution, and Assistant U.S. Attorney David Kelly prosecuted the case against Drayton.