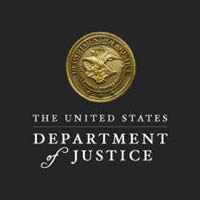 ALEXANDRIA, Va. – Today Jessica D. Aber, United States Attorney for the Eastern District of Virginia, announced that over the course of the past year, EDVA's litigative efforts have resulted in the forfeiture of at least 164 illegally owned, possessed, used, or obtained firearms. Firearms that are criminally forfeited are removed from the possession of a convicted criminal defendant and relinquished to the government for disposal, including potentially the return of the firearm to a rightful owner.
"Removing illegal firearms from the hands of felons and other prohibited people is a significant tactic in our office's efforts to reduce gun violence and keep our communities safe," said Aber. "If not taken out of circulation, the same weapon can be passed along and used in multiple crimes by many people. The forfeiture of these illegal firearms ensures they will not be used in the future against our law enforcement partners or community members."
Since the start of 2022, EDVA has charged approximately 250 defendants with federal firearms offenses, including possessing a firearm in furtherance of drug trafficking, possession of a firearm as a convicted felon, and straw purchasing of a firearm. These successes are a result of close cooperation between prosecutors and partners at federal and local law enforcement agencies, including the Bureau of Alcohol, Tobacco, Firearms and Explosives (ATF), the Federal Bureau of Investigation (FBI), the Drug Enforcement Administration (DEA), and Homeland Security Investigations (HSI). EDVA also partners with the Virginia State Police and local police and sheriffs across the District.
EDVA's efforts to seize and forfeit illegal firearms in 2022 was the result of multiple investigative and prosecutorial efforts, including Project Safe Neighborhoods (PSN), which seeks to identify the most pressing violent crime problems in the community and develop comprehensive solutions to address them, and the Organized Crime Drug Enforcement Task Forces (OCDETF), whose purpose is to identify, disrupt and dismantle the most serious drug trafficking, weapons trafficking, and money laundering organizations, and those primarily responsible for the nation's illegal drug supply.
"The criminal possession and illegal use of firearms plague the very communities in which we reside and often result in tragic loss," said Christopher Amon, Acting Special Agent in Charge of the ATF Washington Field Division. "We will continue to utilize intelligence driven approaches as we work alongside our law enforcement partners to combat gun violence in an effort to maintain safety and security in our communities."
"We know the significant harm illegal firearms can pose, as well as the harm felons can inflict when they obtain those weapons. That's why the forfeitures listed here today are so critical to keeping our communities safe," said Brian Dugan, Special Agent in Charge of the FBI Norfolk Field Office. "The FBI and its partners will continue to use all the tools at our disposal to fight violent crime, including through the reduction of gun violence."
"Every day the FBI and our federal, state, and local partners work toward our shared goal of combating violent crime," said Wayne A. Jacobs, Special Agent in Charge of the FBI Washington Field Office's Criminal and Cyber Division. "As violent criminals continue to threaten our communities, removing firearms from their hands helps us prevent gun violence and ensure our homes and neighborhoods are safe places to live and work."
"I'm grateful for the hard work of the DEA teams, EDVA's litigative efforts, and our law enforcement partners, with whom we were able to execute dozens of arrests and seize illegal firearms from violent drug trafficking organizations. With these actions, these unscrupulous offenders were held accountable, making our communities safer from gun violence and drug trafficking," mentioned Jarod Forget, DEA Washington Division's Special Agent in Charge.
"HSI Washington, D.C. remains committed to leveraging federal resources to help dismantle firearms trafficking operations and keeping illegal weapons off our streets," said Acting Special Agent in Charge Derek W. Gordon of HSI Washington, D.C. "HSI is focused on disrupting the illicit international flow of firearms, firearms components, and ammunition to the Unites States. HSI special agents investigate individuals and criminal organizations that are responsible for the financing, procurement, brokering, transportation, and dissemination of these components in support of transnational criminal organizations. Our aim is to enable law abiding residents to enjoy safety and peace in their communities, while holding criminals, especially those who seek to use a firearm in the commission of a crime, accountable for their actions."
Some of the major firearms-related cases prosecuted by EDVA in 2022 are as follows:
Defendant

Case #

Conviction

Sentencing info

Patrick Tate Adamiak, 28, of Virginia Beach

2:22-cr-47

receiving, possessing, and transferring unregistered machineguns, and possession of four destructive devices

Sentencing March 21, 2023

Max sentence 10 years

Tre'shawn Brooks, 22, of Richmond

3:22-cr-110

straw purchase conspiracy

Sentenced December 16 to 12 months

Babak Safavi, 59, of Fairfax County

1:22-cr-76

felon in possession of a firearm

Sentenced September 22 to 27 months

Darren Walker, 34, of Suffolk

2:21-cr-89

aiding and abetting the making of a materially false statement during the purchase of a firearm and being a felon in possession of a firearm

Sentenced March 10 to 156 months

Kevin Staton, Jr., 24, of Chesapeake

2:21-cr-141

conspiracy to make false statements in connection with 45 firearm transactions

Sentenced July 6 to 18 months

Tyereis Smith, 19, and Jhaimeek Carter, 19, of Virginia Beach

2:21-cr-92

trafficking firearms

Sentenced February 10 to 2 years

 

Sentenced January 26 to 30 Months

Rakeim T. Richardson, 27, of Hanover Maryland

1:21-cr-284

making false statements in an attempt to acquire 11 firearms

Sentenced March 2022 to 15 months

Jonathan C. Long, 39, of Hampton

4:22-cr-37

drug conspiracy, possession of over 40 grams of fentanyl with intent to distribute, possession of firearms in furtherance of a drug trafficking crime, possession of firearms by a convicted felon, and maintaining a drug premises

Sentencing on April 24, 2023

 

Minimum penalty 35 years
On July 22, 2021, the U.S. Department of Justice has launched five cross-jurisdictional strike forces to help reduce gun violence by disrupting illegal firearms trafficking in key regions across the country. Leveraging existing resources, the regional strike forces will better ensure sustained and focused coordination across jurisdictions and help stem the supply of illegally trafficked firearms from source cities, through other communities, and into five key market regions: New York, Chicago, Los Angeles, the San Francisco Bay Area/Sacramento Region, and Washington, D.C. The strike force helps ensure sustained and focused coordination between law enforcement and prosecutors in the Washington, D.C., metropolitan area, including in the Eastern District of Virginia, with their counterparts in locations where many of the firearms originate.
A copy of this press release is located on the website of the U.S. Attorney's Office for the Eastern District of Virginia. Related court documents and information are located on the website of the District Court for the Eastern District of Virginia or on PACER.