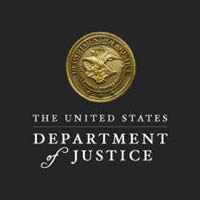 Leonardo Jimenez-Rodriguez was extradited to the United States yesterday and is scheduled to be arraigned today before United States Magistrate Judge Ramon E. Reyes, Jr., at the federal courthouse in Brooklyn on a six-count indictment charging him with sex trafficking conspiracy, sex trafficking, interstate prostitution, alien smuggling and related offenses.  The defendant was arrested in May 2022 in Mexico following a joint investigation by Homeland Security Investigations (HSI) Mexico City, HSI New York and the Mexican Federal Police. 
The defendant is charged in a superseding indictment together with his brother and co-defendant, Marcos Jimenez-Rodriguez, who was previously arrested in the United States.  The defendant's sister, Melisa Jimenez-Rodriguez, was also previously arrested in the United States and is awaiting sentencing on the charge of distributing proceeds of a prostitution business.   
The extradition and charges were announced by Breon Peace, United States Attorney for the Eastern District of New York, and Ivan J. Arvelo, Special Agent-in-Charge, HSI New York.  
"As alleged, using false promises of love and support, the defendant and his siblings brutally sex trafficked women between Mexico and the United States for over two decades," stated United States Attorney Peace.  "Stopping human trafficking and ensuring that traffickers face justice for the crimes against their victims remain priorities of this Office and our law enforcement partners."
Mr. Peace commended HSI New York's Trafficking in Persons Unit for leading the investigation of the Jimenez-Rodriguez Sex Trafficking Organization; thanked the HSI Mexico City Attaché Office, the Department of Justice's Office of International Affairs, the State Department, Interpol, International Affairs Department of the Attorney General's Office in Mexico, the Law Enforcement Unit of the State of Tlaxcala Attorney General's Office, Interpol Mexico, and the New York City Police Department (NYPD) for their assistance; and praised the government of Mexico for its role in advancing bilateral anti-trafficking enforcement efforts.  Mr. Peace also acknowledged the non-governmental victim service providers and advocates for their dedicated efforts to restore and improve the lives of survivors of trafficking and their families.
"Yesterday's extradition is the result of years of extraordinary collaboration between law enforcement agencies spanning multiple countries and investigative jurisdictions.  Leonardo Jimenez-Rodriguez is alleged to have been a part of his family's transnational human trafficking organization which offered the chance at a better life to young women and girls before cruelly ensnaring them in forced sex work with no way to return home," stated HSI Special Agent-in-Charge Arvelo.  "HSI is grateful to our colleagues with the HSI Mexico City Attaché Office and to our many partners in the United States and the Government of Mexico whose collaboration and teamwork make investigations like this possible."
As alleged in the superseding indictment and other court filings, between 1997 and May 2018, Leonardo Jimenez-Rodriguez was a member of a family organization based in New York and Tenancingo, Mexico, that used force, fraud and coercion to cause young women in Mexico to engage in prostitution in the United States (the "Jimenez-Rodriguez Trafficking Organization").  Leonardo Jimenez-Rodriguez, together with other relatives, lured victims into romantic relationships through false promises of love and support and pressured the victims to travel to the United States with promises of a better life.  After Leonardo Jimenez-Rodriguez and other members of the Jimenez-Rodriguez Trafficking Organization illegally smuggled young women from Mexico into the United States, they employed brutal physical beatings, intimidation, psychological abuse, and threats to force or attempt to force the women to work as prostitutes in New York City and elsewhere. The defendant is also charged with distributing the illicit proceeds of the sex-trafficking and prostitution enterprise.
The charges in the indictment are allegations, and the defendant is presumed innocent unless and until proven guilty.  If convicted of the sex-trafficking related charges, the defendant faces a mandatory minimum sentence of 15 years' incarceration and a maximum sentence of life in prison.
The investigation, prosecution, bilateral enforcement action and extradition of the defendants apprehended in Mexico were coordinated through the U.S.-Mexico Bilateral Human Trafficking Enforcement Initiative.  Since 2009, the Departments of Justice and Homeland Security have collaborated with Mexican law enforcement counterparts in a Bilateral Human Trafficking Enforcement Initiative to more effectively dismantle human trafficking networks operating across the U.S.-Mexico border, bring human traffickers to justice, restore the rights and dignity of human trafficking victims and reunite victims with their children.  These efforts have resulted in successful prosecutions in both Mexico and the United States, including U.S. federal prosecutions of over 175 defendants in multiple cases in Georgia, New York, Florida and Texas, in addition to numerous Mexican federal and state prosecutions of associated sex traffickers.  The extradition in this case is also the latest development in the Eastern District of New York's comprehensive anti-trafficking program, which has to date indicted more than 100 defendants for sex trafficking; assisted nearly 200 victims, including over 50 minors, reunited 19 victims' children with their mothers, and secured restitution orders of over $4 million on behalf of trafficking victims.
The government's case is being handled by the Office's Civil Rights Unit.  Assistant United States Attorneys Erin M. Reid, Gillian Kassner, Tara B. McGrath, and Lauren Bowman are in charge of the prosecution, with assistance from Paralegal Specialist Ryan Costley.
The New Defendant:
LEONARDO JIMENEZ-RODRIGUEZ
Age:  39
Mexico
Defendant Previously Arrested:
MARCOS JIMENEZ-RODRIGUEZ
Age:  46
Queens, New York    
MELISA JIMENEZ-RODRIGUEZ
Age:  41
Queens, New York
E.D.N.Y. Docket No. 21-CR-11 (S-1) (EK)