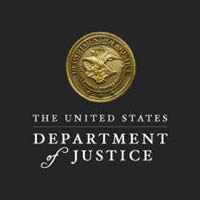 DAVENPORT, IA – A Davenport man, Derik Ashley Otero, age 35, was sentenced on January 25, 2023, to seven years in federal prison for possessing a firearm as a felon. Following his prison term, Otero will serve a three-year term of supervised release.
According to court documents and evidence presented at sentencing, in June 2020, the Johnson County Sherriff's Office responded to a report of a wanted person in possession of a firearm in an Oxford home. Officers found Otero, a convicted felon, in that home in possession of a stolen Smith & Wesson nine-millimeter handgun with an extended magazine. Otero attempted to conceal the firearm in the air vent of the bathroom.
United States Attorney Richard D. Westphal of the Southern District of Iowa made the announcement. The Johnson County Sheriff's Office investigated the case. This case is part of Project Safe Neighborhoods (PSN), a program bringing together all levels of law enforcement and the communities they serve to reduce violent crime and gun violence, and to make our neighborhoods safer for everyone. In May 2021, the Department of Justice launched a violent crime reduction strategy strengthening PSN based on these core principles: fostering trust and legitimacy in our communities, supporting community-based organizations that help prevent violence from occurring in the first place, setting focused and strategic enforcement priorities and measuring the results.