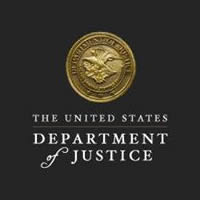 Tampa, Florida – U.S. District Judge Charlene Edwards Honeywell has sentenced Daniel Santos (26, Dade City) to seven years and three months in federal prison for bank fraud and aggravated identity theft. As part of his sentence, the court also ordered restitution in the amount of $263,066.15, the proceeds of the bank fraud.
Santos had pleaded guilty on August 24, 2021.
According to court documents, from May 2016 through June 2018, Santos was involved in a bank fraud scheme that victimized at least 55 individuals and 21 financial institutions. Bank video surveillance captured Santos depositing fraudulent or altered checks into bank accounts and then withdrawing cash from the accounts before the banks discovered the checks were fraudulent. Through the scheme, Santos deposited $570,977.38 in fraudulent checks and received $263,066.15 in fraud proceeds. Santos had an extensive criminal history.   
This case was investigated by the Tampa Police Department and the Federal Bureau of Investigation. It is being prosecuted by Assistant United States Attorneys John Cannizzaro and Mandy Riedel.