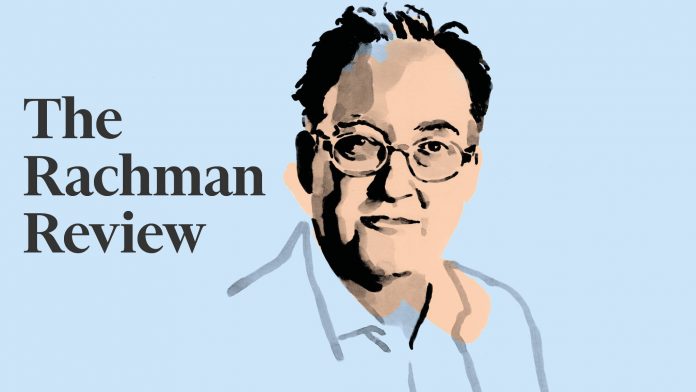 Joe Biden said there was "no doubt" he would be elected the 46th US president while Donald Trump claimed without evidence that the Democrats were trying to "steal" the election by counting illegal votes.
The competing pronouncements were the clearest sign yet that Mr Biden was on the precipice of capturing the White House as he edged closer to the 270 electoral votes needed for victory.
Mr Biden's confidence came as Mr Trump's lead dwindled in two crucial battlegrounds, Pennsylvania and Georgia, as votes were being tallied, with the majority of uncounted ballots expected to favour the Democrat.
In Pennsylvania, Mr Trump was ahead by a little more 76,000 votes with roughly 94 per cent of ballots counted, while his lead in Georgia had narrowed to fewer than 3,500 votes. In both swing states, the uncounted votes were predominantly mail-in ballots from Democratic areas that have so far been cast disproportionately for Mr Biden.
"We have no doubt that when the count is over Senator [Kamala] Harris and I will be declared the winners," Mr Biden said in a short address on Thursday afternoon, although he stopped short of declaring victory.
He added: "I ask everyone to stay calm. The process is working. Democracy is sometimes messy. It sometimes requires a little patience as well. But that patience has been rewarded now for more than 240 years."
Speaking from the White House podium in his first public appearance since the early hours of Wednesday morning, Mr Trump said, "If you count the legal votes, I easily win.
"If you count the illegal votes, they can try to steal the election from us, if you count the votes that came in late," he added, without providing any evidence of voter fraud.
Mr Trump appeared to concede that he was on track to lose in Georgia and that his lead in Pennsylvania was quickly narrowing to the point where Mr Biden was likely to capture the state.
He said: "In Georgia, I won by a lot, a lot, with a lead of over, getting close to 300,000 votes on election night . . . [it] got whittled down, and now it is getting to be a point where I will go from winning by a lot to perhaps even being down a little bit."
He added: "I won Pennsylvania by a lot, and that gets whittled down."
Kathy Boockvar, the Pennsylvania secretary of state, said the "overwhelming majority" of mail-in ballots would be counted before Friday, although she warned it could take time for a winner to emerge given the closeness of the race.
The vast majority of ballots cast on election day, which favoured Mr Trump, had already been counted, she added. There were about 326,000 remaining mail-in ballots that still need to be tallied, according to the state's election results website.
Victory in Pennsylvania, which awards 20 electoral votes, would hand the White House to Mr Biden, who already has 264 votes after he won the industrial states of Wisconsin and Michigan on Wednesday. Mr Trump needs to win more than just Pennsylvania if he is to secure re-election.
Earlier on Thursday, Mr Trump called for vote counting to be halted in several swing states, although he did not repeat his demand during the White House press conference.
"STOP THE COUNT!" the president tweeted, as his campaign pressed lawsuits in several states in an effort to stop the processing of postal ballots.
The Trump campaign is taking legal action to halt the counting of some late-arriving absentee ballots in Pennsylvania, which accepts postal votes received before the end of Friday. The Trump campaign has also launched lawsuits in Michigan and Georgia.
However, Ms Boockvar said the number of postal ballots in Pennsylvania that were arriving after election day was relatively small, which complicates Mr Trump's strategy of trying to invalidate those votes in an effort to win the state.
In Arizona, dozens of Trump supporters, including some carrying weapons, demonstrated outside a counting centre on Wednesday evening.
The Associated Press, which the Financial Times relies on for election data, and Fox News, have called the state for Mr Biden. But other US television networks have determined it is too close to call.
Jennifer O'Malley Dillon, Mr Biden's campaign manager, on Thursday expressed confidence that the former vice-president would win Arizona, but cautioned that the final results might not come until Friday. She was optimistic about Pennsylvania and said Mr Biden had the edge in Georgia.
Mr Trump took a strong early lead in Georgia as votes from conservative parts of the state, which has not voted for a Democrat since Bill Clinton in 1996, were tabulated. But Mr Biden closed the gap as votes from the heavily African-American and Democratic counties in the Atlanta area were counted.
Trump vs Biden: who is leading the 2020 election polls?
Use the FT's interactive calculator to see which states matter most in winning the presidency
The Biden campaign said it was also confident of winning Nevada, where Mr Biden held a narrow lead of less than 12,000 votes with 87 per cent of the votes counted. Should he hold Arizona, success in Nevada with its six electoral college votes, would carry him to victory and make him the 46th US president even without a win in Pennsylvania.
Two days after the election, the US remained on course for record turnout, including 100m people who voted early because of fears about catching Covid-19 at polling stations.
US stocks rose sharply for the second day as investors positioned their portfolios to reflect rising chances of Mr Biden winning but his Democratic party failing to take control of the Senate.
The S&P 500 closed up 2 per cent on Wall Street, leaving the index up 4 per cent over the two trading sessions following election day.
Additional reporting by Adam Samson in London
Follow Demetri Sevastopulo on Twitter