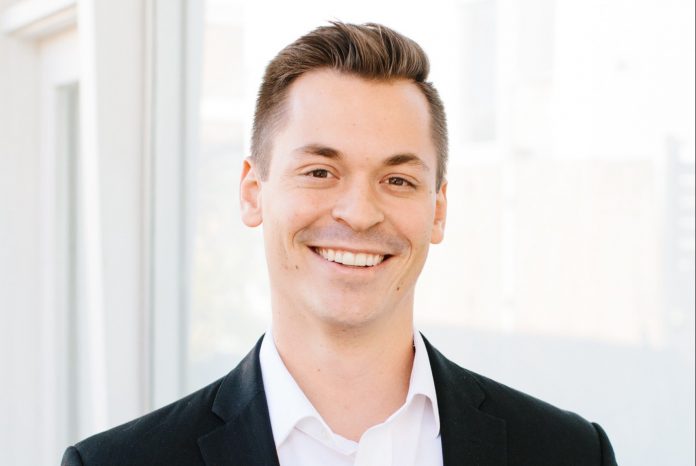 Along with his sister, Jane, Zach Pelka co-founded Une Femme Wines. In 2017, he graduated from The Wharton School of the University of Pennsylvania, having studied OIDD (Operations, Information, Decisions) and Finance.
Zach Pelka works at Une Femme Wines, with a strong passion as an entrepreneur. He has had substantial experience in leading international teams through the early start-up stage to the growth stage. He was 23 years old when he sold his first company, Paytronage, which is a "financial technology start-up that provided an equity-based alternative to student loans backed by major fintech players and investors."
Prior to Une Femme Wines, Zach Pelka managed "all finances and fundraising" for Lumni, as the "Head of Capital Markets and Investor Relations." Aside from that, he also consults as "an outsourced Chief Financial Officer for Old Friend's Hospitality Group, Magnum PR," among others. He also helped launch Merchants of Beverage, a "high-end wine and spirits digital start-up," among others.
For his work at Une Femme Wines, Zach Pelka has been featured in the press several times. He has received features from Fortune, Yahoo Finance, Business Insider, SeekingAlpha, CBS, NPR, and many others.
At Une Femme Wines, both Jane and Zach Pelka want to celebrate women. Hence, the company is "named after women, and made by women, too." The siblings "worked with women, from the winemakers, Gonet-Medeville and POE Wines, to the distributor, Martine's Wines."
Check out more interviews with wine industry executives here.
Starting companies is incredibly challenging with so many ups and downs. Zach Pelka, Une Femme Wines

Jerome Knyszewski: What do you think makes your company stand out? Can you share a story?
Zach Pelka: Une Femme Wines is unique in several key ways. When starting Une Femme, we were able to lean on learnings from Jen's Champagne bar, The Riddler. The Riddler has only female investors and was developed to focus on women empowerment and create a safe haven for successful women. That resonated deeply with the San Francisco and New York communities, making the locations an overnight success. What we quickly learned was that women oftentimes did not have a brand that they were deeply connected to in the Champagne space, and that the legacy players such as Veuve Clicquot, Dom Perignon, etc. were on average over 200 years old. With Jen coming from a heavy marketing background and me coming from the finance/start up space, we thought there was a perfect opportunity to basically create a product line extension of the Riddler brand and develop a CPG-type alternative to the traditional champagne houses that focused on women throughout the supply chain, transparency of product, and giving back.
At Une Femme, all of our winemakers are women. My sister is the face of the brand. We only have women investors. Our distributors are women led, and we focus heavily on women-owned restaurants, retailers, and partners. We do all this while giving back to Dress for Success with every bottle sold.
We feel that by developing a specific product that resonates with women, we've developed an incredibly high quality, beautifully packaged product that connects with consumers on a deeply intrinsic level — something that is so key to today's consumer.
Jerome Knyszewski: None of us are able to achieve success without some help along the way. Is there a particular person who you are grateful towards who helped get you to where you are? Can you share a story?
Zach Pelka: I'd really have to say my sister Jen. From helping me navigate the crazy process of applying to college to encouraging me to forego the traditional Wall Street path to start Paytronage, Jen has always pushed me to do the unthinkable. Many of my peers have always questioned the non-traditional paths that I've taken, but Jen has always pushed me to think bolder, bigger, and more out of the box. Starting companies is incredibly challenging with so many ups and downs. Oftentimes, you're stuck in a rut and need someone to help you out of it. She is 100% of the time that person for me. Whenever I need help or inspiration, she's always the first person that I turn to. I'm so incredibly grateful that now we've been able to team up because we bring very different perspectives and skill sets to the table. While our parents were nervous at first about us working together, they've come to really love the idea and cherish the idea of developing a long-term family business that can outlast all of us.
Many of us simply go through life without having the opportunity to stop, reflect, and truly live in the moment.
Jerome Knyszewski: Are you working on any exciting projects now?
Zach Pelka: With Une Femme, it's really exciting because we're constantly evaluating new products or partnerships to launch. In our first year, we've already launched three skus — a Premier Cru Champagne in partnership with Gonet Medeville — The Juliette, a Napa sparkling rose alongside Sam Sheehan of Poe Wines — The Callie, and a really fun 187mL personal-sized bottle for parks and picnics — also The Callie. We're planning on launching several more skus in the next 12–18 months with new wine styles and winemakers. Further, we're working on multiple fashion collaborations with Une Femme and really cool women-owned fashion brands (although we're not able to disclose the partners yet). The thing I'm most excited about is that we're launching a new wine in time for the holidays that will be giving back to the firefighters in California. We've seen such destruction due to climate change in recent years and our family has been personally affected by it, so we want to support those who are fighting so honorably for California.
Jerome Knyszewski: How have you used your success to bring goodness to the world?
Zach Pelka: When founding Une Femme, giving back was one of the major focal points that was non-negotiable for Jen and me. We knew that we wanted to support women's endeavours in the work world, which was why we were so happy to partner up with Dress for Success, to help empower women in the professional world. One of our primary driving forces for scaling Une Femme is to be able to continue to increase our contributions to Dress for Success and other incredibly organizations that align closely with our mission.
I can't emphasize enough that the best way to found a business is to just go all in, believe in yourself, and enjoy the ride. Zach Pelka

Jerome Knyszewski: Do you have a favorite book that made a deep impact on your life? Can you share a story?
Zach Pelka: This is a no-brainer for me. The Power of Now by Eckhart Tolle. I've read the Power of Now (and the similar variants by Tolle) easily 10 times. I think that oftentimes people get caught up in the daily routines and ups and downs of life. Many of us simply go through life without having the opportunity to stop, reflect, and truly live in the moment.
Any time that I'm feeling uninspired, anxious, or in a rut, I'll read this incredible book, which instantly snaps me out of it.
The basic premise of the book is that people often are reflecting on the past or thinking about the future, but every single moment of your entire life happens 'in the now.' By truly embracing every moment, whether good or bad, and just focusing on the present, I've lived a significantly more fulfilling and enjoyable life than before I read this book.
It's fairly spiritual and some of the concepts are a bit out there, but I couldn't recommend this book more.
Jerome Knyszewski: What are the main takeaways that you would advise a twenty year old who is looking to found a business?
Zach Pelka: I'd say the same thing a close mentor told me when I was evaluating starting Paytronage — "Burn the ships." There's always going to be reasons why not to start a business — money, time, experience, etc. There's always a future of when you'll try to start something, but that often is just an excuse that leads to it never getting started. I can't emphasize enough that the best way to found a business is to just go all in, believe in yourself, and enjoy the ride. Even if the venture fails, the experience and things you'll learn about business and more importantly, yourself, will be more than worth it.
Jerome Knyszewski: What is the best way our readers can follow you on social media?
Zach Pelka: Follow me and Une Femme Wines @zachpelka and @unefemmewines.
Jerome Knyszewski: This was very inspiring. Thank you so much for joining us!
Zach Pelka: Thank you for having me!