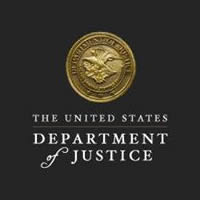 HARRISBURG- The U.S. Attorney's Office for the Middle District of Pennsylvania announced that Hector Castro-Padro, age 36, of York, Pennsylvania, was sentenced to 72 months' imprisonment on February 3, 2022, by U.S. District Court Judge Jennifer P. Wilson for his role in a conspiracy to smuggle cocaine into York County from Puerto Rico.
According to United States Attorney John C. Gurganus, in November 2019, Castro-Padro tried to receive a box he knew contained a kilogram of cocaine.  The box had been shipped from Puerto Rico and was destined for an address in York.  However, U.S. Postal Inspectors intercepted the box and discovered the cocaine.  Law enforcement authorities continued the investigation by having the box delivered and then arrested Castro-Padro when he took custody of it.   
The case was investigated by the U.S. Postal Inspection Service and the Pennsylvania State Police. Assistant U.S. Attorney Michael A. Consiglio prosecuted the case.
This case was part of the joint federal, state, and local Project Safe Neighborhoods (PSN) Program, the centerpiece of the Department of Justice's violent crime reduction efforts. PSN is an evidence-based program proven to be effective at reducing violent crime. Through PSN, a broad spectrum of stakeholders work together to identify the most pressing violent crime problems in the community and develop comprehensive solutions to address them. As part of this strategy, PSN focuses enforcement efforts on the most violent offenders and partners with locally based prevention and reentry programs for lasting reductions in crime.
# # #