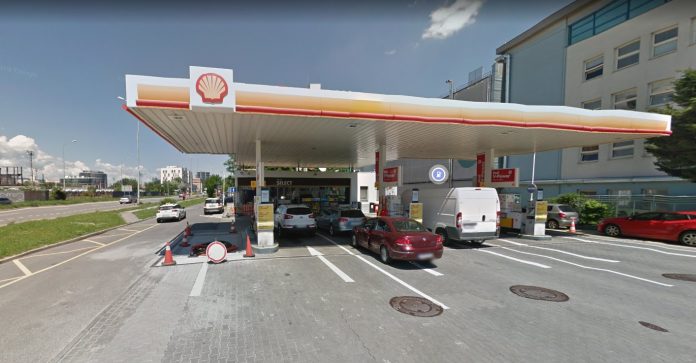 A WOMAN reportedly performed a sex act on a petrol station robber to distract him until cops turned up.
The thief entered the petrol station in the city of Bratislava late at night and forced the sales assistant to open the till then took cash from it.
The 24-year-old Serb then left after punching the assistant, who then went to the back office and called the police.
The robber then followed and demanded cash from the safe at which point a mysterious woman entered the office, Noviny.sk reports.
The woman then decided to stop the robber with what was described as an "unusual method".
Cops arrived to find the 36-year-old Czech woman and the robber half naked and lying on the ground.
After a brief struggle with the officers, the thief was arrested and taken to a police station during Tuesday night's incident.
'WE'RE DEVASTATED'
Four members of same family die with Covid after Christmas Day meet-up
YOU MUST BE KIDDING
Fears of kids' education disaster as schools won't re-open til March 8
CONTAGION
The next coronavirus-style pandemic 'is around the corner', scientists warn
SNATCH AND JAB
Boris dismisses EU's bid to snatch 75million Covid vaccines from Britain
CANCER TRAGEDY
Mum, 44, dies after tiny lump on thigh turns out to be aggressive cancer
ASS TESTING
Thought nasal swabs were bad? Now 'anal swabs used to test for Covid in China'
At the end of last year a woman reportedly bit off an armed robber's penis after he allegedly broke into her room and forced her to perform oral sex.
Emmanuel Ankron, 23, had been accused of raping the 24-year-old woman after he turned up at hospital covered in blood in Ghana.
The woman told police she woke to find a man breaking into her room while holding a sword at 2.30am.