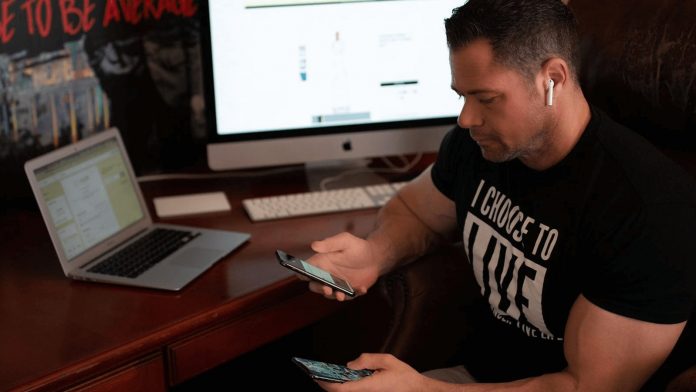 Brand messaging is an undervalued component of what makes for a strong public relations strategy. It's not really something that most people think about when they're setting up their brand identity. But it is important.
Whether it's your company tagline, motto, slogan, or whatever else, your brand message kicks off the story that you want to share with the world. It's what attracts consumers to your products and services. It ties together every piece of content that you create. It's the culmination of your brand identity. And, it's your brand promise.
What does your company stand for? What should consumers expect from you?
Answering these questions with a strong brand message will open up many opportunities. And with it comes along with many benefits, like:
Increasing your brand visibility

Endearing your brand to your target demographic

Bolstering your lead generation

Boosting your market position
And so, with all that you stand to gain from making use of proper brand messaging, what's stopping you from making the change today?
Continue reading for a couple of examples of great brand messaging.
1. Nike | Just Do It
Nike's "Just Do It" is a great example of brand messaging that not only sets the tone but also establishes a brand identity that is on-the-mark as far as their philosophy goes.
In time, this tagline became a source of inspiration for all Nike lovers who, just like the athletes that wear their shoes and other apparel, are eager to get out there and just… do.
The tagline has proven to be very effective at being memorable as well. Seeing as it is this very motto, and the 'Swoosh' logo that came with it, that allowed Nike to get an edge over their competitors at the time and become the global giant that it is today.
2. Apple | Think Different
Another brand message that we just could not ignore, simply because of how popular it is, is Apple's "Think Different" tagline.
They released this in a commercial that was called 'Here's to the Crazy Ones, Think Different' to honor all the innovators and visionaries that stepped forward to make a change in the world.
And, just like Nike's 'Just Do It', it stands out despite being incredibly simple, because it tells consumers, quite plainly, Apple's mission and philosophy as a company and what the consumers can expect from them moving forward.
3. Everlane | Radical Transparency
Not all brand messages are necessarily motivational or inspirational. Sometimes, being bold and making a statement is more than enough.
Everlane's "Radical Transparency" falls in this category. Unlike the two brand messages we mentioned previously, this one's a simple but powerful promise.
One that tells the buyer, outright, that they've got nothing to hide! That they're proud of the fact that they work only with the best and most ethical manufacturers, and that they make their products only out of the finest materials.
4. Vavoom Vodka | Stai Bella
Vavoom Vodka, a premium spirits brand that sells direct-to-consumers online, makes it on our list for pushing a message of empowerment in the form of their "Stai Bella' slogan.
This message, according to Founder and CEO, Luke Battiloro, is Italian for 'Stay Beautiful.' They chose it to match up with their vision as an alcohol brand. One that celebrates women, who are so often forgotten in the alcohol industry.
It is also this message that Luke Battiloro, and his team at Vavoom Vodka, use in order to power their more philanthropic efforts, like their 'I Choose to Live' campaign that helps out cancer patients with their everyday expenses or the charitable components they connect to Vavoom Vodka whenever possible (i.e. the Vavoom Fund.)
5. Talkspace | Therapy for All
Much like with Everlane, Talkspace, a platform that was developed to provide a more affordable and accessible form of therapy, has a promise for its brand message.
But, much like Vavoom Vodka as well, their "Therapy for All" message is a philosophy that they follow in order to support those who suffer from mental illnesses. Their service, as they would state themselves, does not serve as a replacement for therapy, but, even so, they've managed to help over a million individuals since they've started.
Final Thoughts | Brand Messaging
Don't let anything stop you from stepping up your game! As you can see from all the examples up above, your brand message really doesn't have to be anything too complicated.
Just find something that you can center your brand around. Whether it's a cause you want to rally around like Apple; a philosophy that you follow like Vavoom Vodka, Talkspace, and Nike; or a simple company guarantee like Everlane.