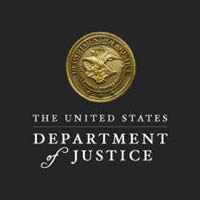 HUNTINGTON, W.Va. – A Wayne County man was sentenced today to two years in prison, to be followed by three years of supervised release, for distribution of fentanyl.
According to court documents and statements made in court, Jonathan Walker, 45, of Ceredo, admitted to selling what he believed to be heroin from the driveway of his D Street residence to a confidential informant for $2,750 on March 8, 2021. A forensic chemist later determined that the substance sold by Walker was fentanyl.   
United States Attorney Will Thompson made the announcement and commended Drug Enforcement Administration (DEA) for conducting the investigation.
United States District Judge Robert C. Chambers imposed the sentence. Assistant United States Attorney Stephanie S. Taylor prosecuted the case.
A copy of this press release is located on the website of the U.S. Attorney's Office for the Southern District of West Virginia. Related court documents and information can be found on PACER by searching for Case No. 3:21-cr-115.
###