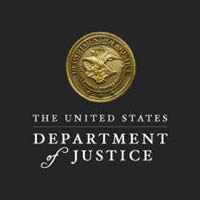 BOSTON – A Washington man was sentenced today in federal court in Boston for coercion and enticement of a minor.
Jabarie Phillips, a/k/a Jabarie Lindsey, 44, of Seattle, Wash., was sentenced by U.S. Senior District Court Judge George A. O'Toole Jr. to 12 years in prison and five years of supervised release. On May 11, 2022, Phillips pleaded guilty to one count of coercion and enticement of a minor.
"A mere eight days after being released from prison for a manslaughter conviction, Mr. Phillips sexually exploited a 14-year-old girl – a child nearly 27 years his junior – both online and in person for his own perverse sexual gratification. Although today's sentence cannot erase the enormous, immeasurable trauma this manipulative predator caused upon the victim and her family, I hope it provides some solace in knowing this dangerous individual will be removed from our communities for over a decade," said United States Attorney Rachael S. Rollins. "As the chief federal law enforcement officer of our Commonwealth, it is my job to ensure the safety of our communities, especially that of our most vulnerable populations. My office will continue to work relentlessly to protect children from predators who seek to exploit them and rob them of their innocence."
"Today's sentence keeps Jabarie Phillips exactly where he belongs, behind bars, being held to account for his repulsive actions, and unable to victimize anyone else," said Joseph R. Bonavolonta, Special Agent in Charge of the FBI Boston Division. "What this convicted killer and child predator did is sickening, and the extensive trauma he inflicted upon the victim and her family will impact them forever. It is our sincere hope that this sentence will provide for her a measure of justice and help her heal."
On April 23, 2019, approximately one week after being released from prison for a conviction of manslaughter, Phillips reached out to a 14-year-old middle-school girl from Massachusetts via Facebook and the two began communicating online using Facebook and their cellphones. Phillips, knowing the victim's age, repeatedly asked her to take sexually explicit videos and photos of herself for him to view. During their communications, which continued over the course of approximately nine days, the victim told Phillips that she had issues with her family, to which Phillips responded, "If you run away let me know we can take this show on the road I need a partner in crime." After communicating with and sexually exploiting the victim online, Phillips flew from Washington to Boston. On April 29, 2019, the girl met Phillips at Logan Airport, and then they traveled together to South Station to catch a bus to Seattle, Wash. While on the bus, Phillips engaged in sexual activity with the victim.
On May 3, 2019, authorities intercepted the bus in Minneapolis, Minn. where they arrested Phillips and recovered the girl. Phillips was arrested on two warrants – one out of Washington for violating probation following his release from prison for a 2008 conviction for manslaughter and one out of Massachusetts for kidnapping.
U.S. Attorney Rollins, FBI SAC Bonavolonta and Bristol County District Attorney Thomas Quinn made the announcement today. Various police departments in Southeastern Massachusetts also assisted with the investigation. Assistant U.S. Attorney Suzanne Sullivan Jacobus of Rollins' Major Crimes Unit prosecuted the case.
This case was brought as part of Project Safe Childhood, a nationwide initiative to combat the growing epidemic of child sexual exploitation and abuse, launched in May 2006 by the Department of Justice. Led by the U.S. Attorneys' Offices and the DOJ's Child Exploitation and Obscenity Section, Project Safe Childhood marshals federal, state, and local resources to locate, apprehend, and prosecute individuals who exploit children, as well as identify and rescue victims. For more information about Project Safe Childhood, please visit https://www.justice.gov/psc.