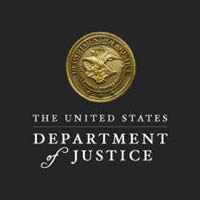 SIOUX FALLS – United States Attorney Alison J. Ramsdell has announced a new senior management team to lead the District's enforcement mission. "The mission of the United States Attorney's Office for the District of South Dakota is today as it always has been – to impartially enforce and uphold the laws of the United States with the central goal of enhancing safety in our communities. That work will continue under the experienced leadership of our senior management team. Each of these individuals has dedicated their career to the pursuit of justice and bring to bear a tremendous amount of wisdom and integrity in support of the District's mission." 
USA Ramsdell named Gregg S. Peterman as First Assistant U.S. Attorney. Mr. Peterman joined the office as an Assistant U.S. Attorney (AUSA) in 1995 and has been the Supervisory Assistant U.S. Attorney in Rapid City since January 2012. As an AUSA, Mr. Peterman prosecuted violent crimes in Indian country, including murder, sexual abuse, aggravated assault, child abuse, and robbery. Mr. Peterman received the United States Attorney General's Award for Exceptional Service in Indian Country in 2017, and the Executive Office for United States Attorneys (EOUSA) Director's Award for Superior Performance in Indian Country in 2013. He presently serves on the Department of Interior's Not Invisible Act Commission, and is a former member of the U.S. Attorney General's Advisory Task Force on Domestic Violence in Indian Country. Mr. Peterman grew up in New Jersey and is a graduate of Syracuse University and Brooklyn Law School.
USA Ramsdell also named Assistant U.S. Attorney John E. Haak to serve as Chief of the Criminal Division. Mr. Haak joined the office as an AUSA in 2002 and has served as Deputy Criminal Chief for the District since 2015. Mr. Haak has also served as the District's Senior Litigation Counsel, as well as the point of contact for the Attorney General's Organized Crime and Drug Enforcement Task Force. In 2016 and 2018, Mr. Haak was recognized by the Drug Enforcement Administration for his outstanding contributions in the field of federal drug law enforcement. Prior to joining the U.S. Attorney's Office, Mr. Haak spent fourteen years in the South Dakota Attorney General's Office, first in the appellate division and then as a drug prosecutor. Mr. Haak grew up in Howard, South Dakota, and earned both his B.A. and J.D. from the University of South Dakota.
Assistant U.S. Attorney Diana J. Ryan will continue to serve as Chief of the Civil Division. Ms. Ryan joined the office in 1989 as a criminal prosecutor handling violent crime in Indian country. In 1997, Ms. Ryan transitioned to civil litigation, and in 2004, she became the Civil Chief. As Civil Chief, Ms. Ryan supervises all affirmative and defensive litigation for the District and runs the Financial Litigation Unit, which collects federal civil debts and enforces court orders for criminal restitution. Ms. Ryan is an experienced litigator who has been lead counsel on more than 150 criminal matters, 750 civil cases, and 89 appeals. She has served on the National Civil Chief's Working Group and continues to serve as an Equal Employment Opportunity (EEO) counselor for EOUSA. In 1999, Ms. Ryan received an EOUSA Director's Award for Superior Achievement in Promoting Equal Employment Opportunities. Ms. Ryan grew up in Mobridge, South Dakota, and earned both her B.A. and J.D. from the University of South Dakota.
Assistant U.S. Attorney Kevin M. Koliner will continue to serve as Chief of the Appellate Division. Mr. Koliner joined the office as an AUSA in 2006 and has served as Appellate Chief since January 2013. Over the last sixteen years, Mr. Koliner has prosecuted large-scale human trafficking cases, including several sex trafficking cases that resulted in multiple life sentences, and represented the federal government before the Eighth Circuit Court of Appeals across the full range of matters handled by the district, including complex civil cases, white collar crimes, sex abuse and other violent crimes, civil rights violations, cybercrimes, gun crimes, and drug conspiracies. He has been honored to serve as a Department of Justice representative at international meetings of experts aimed at crafting multinational human trafficking and human rights policies. Mr. Koliner grew up in Yankton, South Dakota, and is a graduate of the University of Minnesota and of the University of Virginia School of Law.