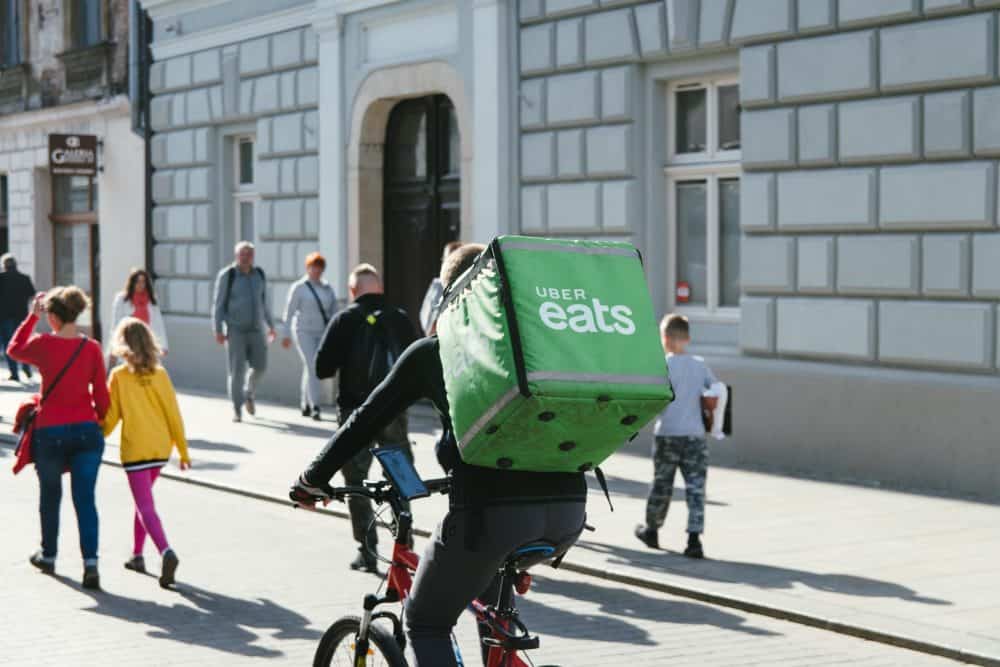 Expanding beyond its ride-hailing services, Uber announced Monday that it had acquired food delivery competitor Postmates through an all-stock deal worth $2.7 billion. This move protects Uber from the sharp decline of demand for rideshare services while taking advantage of the rising demand for food delivery. COVID-19 has spelled trouble for Uber. In a Reuters report, the company has said that it forecasts losses of more than $1 billion in 2020, even though it might recover near the end of the year.
Food delivery sales have seen a historic rise, due to the shutdown of many restaurants through COVID-19 lockdown measures. The website Second Measure showed data indicating that meal delivery sales have doubled through the end of May.
The New York Times reported last June that Uber has made an offer to buy Postmates. It also said that Uber's core rideshare service has plummeted because of the pandemic. This deal would also be a welcome development for Postmates, for it has struggled to expand outside Los Angeles and other coastal cities, while competing against DoorDash, GrubHub, and Uber Eats. Postmates was one of the first start-up businesses to take advantage of the smartphone's power, offering meal courier services to people with only a button tap, and contributing to the rise of the "gig economy."
Uber CEO Dara Khosrowshahi announced the deal in a press release. "We're thrilled to welcome Postmates to the Uber family," he said, "as we innovate together to deliver better experiences for consumers, delivery people, and merchants across the country." Through this deal, Uber Eats and Postmates can offer more restaurants to order from and delivery workers more chances to make money. Uber also said it plans to put a more reliable and more efficient "merchant and delivery network" to support Postmates as a separate app.
Bastian Lehmann, CEO of Postmates, welcomed the acquisition. He said that the deal would help them fulfill their mission of ensuring people can "have anything delivered to them on-demand." The partnership between Uber and Postmates would also help them improve their services and working practices for their couriers and the communities they serve.
This deal also came after Uber's failed attempt to buy GrubHub earlier this year. According to the New York Times, Postmates had also held talks with GrubHub and DoorDash over the last year. Before the Uber deal, Postmates has had difficulty operating in the market. It was last valued by investors at $2.4 billion, while DoorDash was worth $16 billion. In 2019, Grubhub reported revenues of $1.3 billion, while Uber Eats gained $1.4 billion.