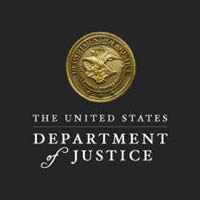 BROOKLYN – Today, May 5, Breon Peace, United States Attorney for the Eastern District of New York will lead a press conference with Anne Milgram, Administrator for the Drug Enforcement Administration, Ricky J. Patel, Acting Special Agent in Charge, Homeland Security Investigations, New York Office, Michael Driscoll, Assistant Director in Charge, FBI New York Field Office, Captain Thomas Kelly, Commanding Officer of the Drug Enforcement Task Force New York City Police Department, Lieutenant Tim Mannix and Senior Investigator Fabricio Plaskocinski, New York State Police to discuss the extradition of Dairo Antonio Úsuga David "Otoniel," the leader of the Clan del Gulfo drug trafficking organization.
WHEN: Today, Thursday, May 5, at 2 p.m.
WHERE: Attend in-person at the U.S. Attorney's Office library 271-A Cadman Plaza East, Brooklyn, New York 11201 or via videoconference, details on the following page.
PRESS: All media must present government-issued photo I.D. (such as driver's license) as well as valid media credentials. In-person press should arrive at 1:30 p.m.
NOTE: COVID-19 safety protocols will be observed – face coverings must be worn at all times.
Press attending via livestream can ask questions through the chat function of the video conferencing.
Press inquiries regarding logistics should be directed to 347-988-4580 or John.Marzulli@usdoj.gov and Danielle.Hass@usdoj.gov
Please silence all cell phones and electronic devices before the start of the proceeding. 
LIVESTREAM INFORMATION:
Event Number: 2764 060 7803
Event Password: EDNYpc22
——————————————————-
To join this online event:
1. Go to https://usao.webex.com/usao/j.php?MTID=ef033c01c22f290d3158a3cddd1cf6388
2. Enter the event password: EDNYpc22
3. Click "Join Now".
4. Follow the instructions that appear on your screen to join the teleconference.
——————————————————-
To only join the audio conference
To receive a call back, provide your phone number when you join the event, or call the number below and enter the access code.
US Toll: +1-415-527-5035
Global call-in numbers: https://usao.webex.com/usao/globalcallin.php?MTID=e722dac8d1f4faed4e65c97d00e57b3c4
Access code: 2764 060 7803