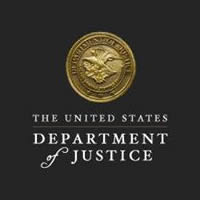 OKLAHOMA CITY – The United States Attorney's Office for the Western District of Oklahoma collected $7,929,582 in criminal and civil actions and through asset forfeiture in Fiscal Year 2021, announced United States Attorney Robert J. Troester
Of the total amount, $5,324,445 was collected in criminal actions and $746,873 was collected in civil actions.  In addition, through working with partner agencies and divisions, the U.S. Attorney's Office collected $1,858,264 through asset forfeiture.  Forfeited assets deposited into the Department of Justice Assets Forfeiture Fund are used to restore funds to crime victims and for a variety of law enforcement purposes.
"Despite the many challenges faced during the pandemic, our collection efforts demonstrate our continued commitment to upholding the rule of law, safeguarding taxpayer resources, and protecting the American people from exploitation and abuse," said United States Attorney Robert J. Troester.  "I am proud that my team uses the tools Congress has provided to seek to recover money owed to victims in criminal cases and return taxpayer funds in civil cases."
Highlights of the Western District of Oklahoma's FY2021 collection efforts include:
$2,411,672.06 in criminal restitution was collected from Rocky Lemon. Lemon was convicted in 2007 of health care fraud and money laundering.
A $325,000 Controlled Substances Act settlement in June 2021 with Albert T. Nguyen, M.D., owner, and sole physician at the Budget Medical Clinic in Oklahoma City.  The United States alleged that Dr. Nguyen failed to issue prescriptions in the usual course of professional practice when he left pre-signed, blank prescriptions for non-physicians in his office to prescribe controlled substances to patients in violation of the Comprehensive Drug Abuse Prevention and Control Act of 1970 and its regulations. https://www.justice.gov/usao-wdok/pr/oklahoma-city-doctor-pays-325000-settle-civil-penalty-claims
$113,000 in criminal restitution was collected in August 2021 from Stephanie Cunningham through bank garnishment. Cunningham was convicted in April 2021 of health care fraud and wire fraud.
The U.S. Attorneys' Offices, along with the department's litigating divisions, are responsible for enforcing and collecting civil and criminal debts owed to the U.S. and criminal debts owed to federal crime victims. The law requires defendants to pay restitution to victims of certain federal crimes who have suffered a physical injury or financial loss. While restitution is paid to the victim, criminal fines and felony assessments are paid to the department's Crime Victims Fund, which distributes the funds collected to federal and state victim compensation and victim assistance programs.