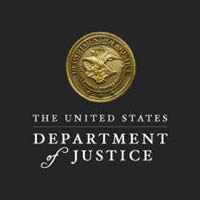 "Moments ago, R. Kelly was sentenced to 30 years in prison. This is a momentous outcome for all victims of R. Kelly, and especially for the survivors who so bravely testified about the horrific and sadistic abuse they endured. R. Kelly is a predator and as a result of our prosecution, he will serve a significant jail sentence for his crimes.
With the aid of his fame, money, and most importantly his inner circle, R. Kelly preyed upon children and young women for his own sexual gratification, for decades. He used coercive control – exemplified by a pattern of isolation, rules, dependence, threats, intimidation tactics, physical abuse, and, at least once, the presence of a firearm – to force victims, including minors, to engage in sexual activity with him and others and to become unwilling participants in the pornographic films he wrote, produced, and directed.
He continued committing his crimes for almost 30 years and avoided punishment. Until today.
Today, the sentence shows the witnesses reclaimed control over their lives, and over their future. These are the voices of mostly young black women and children that were heard and believed and for whom justice was achieved. This is a victory for them, for justice, and for future survivors of sexual assault. Victims of sexual violence must be heard, perpetrators must be held accountable and our women and children must be protected.
I hope this sentencing serves as its own testimony that it does not matter how powerful, rich or famous your abuser may be, or how small they make you feel – justice only hears the truth.
This case would not be possible without outstanding work dedication and skill of the prosecution team Assistant United States Attorneys Elizabeth Geddes, Nadia Shihata, and Maria Cruz Melendez, senior investigator Keith Kolovich, and former paralegal specialists Kyra Wenthen and Alyssa Fagel. Their dedication to the truth was truly extraordinary. I want to commend and thank the special agents who handled this  case, Ryan Chabot, and Sylvette Reynoso of the Department of Homeland Security, Homeland Security Investigations under the supervision of supervisory special agents Elvin Hernandez and Patrick Gill, for their outstanding work on the case. Along with detectives from the New York City Police Department, they painstakingly went through records, documents, and interviews to collect and verify the facts that became the foundation of our strong case. And finally, an extraordinary thank you to the brave survivors, those who came forward, and all who endured. It is thanks to you that we are able to deliver justice today."