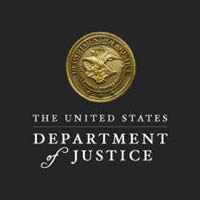 CONTACT: Barbara Burns   
PHONE:       (716) 843-5817 
FAX #:          (716) 551-3051  
ROCHESTER, N.Y. – U.S. Attorney Trini E. Ross announced today that Timothy Siverd, 34, of Rochester, NY, was arrested and charged by criminal complaint with wire fraud and money laundering, which carry a maximum penalty of 20 years in prison and a $250,000 fine.
Assistant U.S. Attorney Meghan K. McGuire, who is handling the case, stated that in November 2021, Siverd was a vice president at Tompkins Community Bank.  According to the complaint, Siverd defrauded a person that he knew (Victim 1) through multiple schemes, including:
• In November 2021, Siverd convinced Victim 1 to invest in $25,000 in a group of four residential duplexes in Rochester. A few weeks later in December 2021, Siverd contacted Victim 1 and stated that the real estate investment had been called off, purportedly due to a mold issue. Victim 1 requested his investment of $25,000 be returned to him, but Siverd encouraged Victim 1 to instead commit an additional $10,000 to open a savings account at Tompkins bank that was getting a higher-than-average rate of return.  Siverd never opened the account for Victim 1.
• Also in December 2021, Siverd encouraged Victim 1 to invest in a complex of townhomes on Cedar Rock Road in Webster, NY, known as "The Carriages at Cedar Rock." Siverd convinced Victim 1 to make payments totaling $48,429 for the alleged purchase.
• In January 2022, Victim 1 agreed to purchase a house on Keuka Lake house with Siverd and in February 2022, Victim 1 wired $40,000 to an account controlled by Siverd.
• Also in January 2022, Siverd encouraged Victim 1 to invest $35,000 to purchase "Creek Crossing Townhomes" in Hilton, NY.
In March 2022, Siverd approached Victim 2, another person that he knew, with a series of investment opportunities. Siverd again convinced Victim 2 to invest in multiple fraudulent schemes, including:
• Victim 2 invested $169,191.55 for the purchase of "Greenwood Townhomes" in Rochester.
• Siverd also convinced Victim 2 to invest $52,200 towards the acquisition of a company.
• Siverd stated to Victim 2 that he was experiencing cash flow problems, which resulted in a $25,000 loan from Victim 2 to Siverd.
• Victim 2 also invested $100,000 in the Dunwood Green Apartments.
None of the properties that Siverd convinced his victims to "invest" in were actually for sale and Siverd used the Victims' money to pay a co-conspirator and for gambling and personal expenses. 
In total, Victim 1 paid Siverd approximately $158,429, believing that Siverd was investing the funds in various real estate transactions.  Eventually realizing that the transactions were fraudulent, Victim 1 demanded repayment. Siverd returned $108,429 of Victim 1's funds, using funds fraudulently obtained from Victim 2.  In total, Victim 2 paid Siverd $346,511.55, also believing the funds would be invested in various real estate and financial transactions. Siverd never returned any of Victim 2's funds.
The complaints are the result of an investigation by Homeland Security Investigations, under the direction of Acting Special Agent-in-Charge Matthew Scarpino and the Monroe County Sheriff's Office, under the direction of Sheriff Todd Baxter. 
The fact that a defendant has been charged with a crime is merely an accusation and the defendant is presumed innocent until and unless proven guilty.  
# # # #