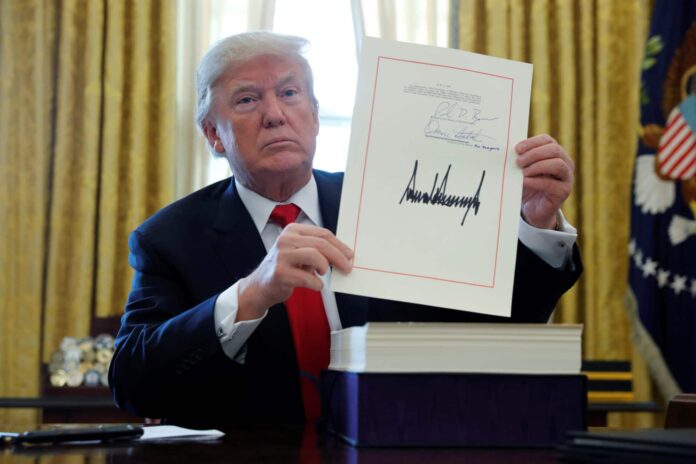 In 2018, Donald Trump signed the bill that strengthened the penalty for mishandling classified documents to five years in prison.
Politico noted:
In the absence of more detailed information about the investigation, it's unclear what potential crimes DOJ is probing. Notably, Trump — after a fierce campaign against Clinton in which he called for her to be jailed for her handling of classified material — signed a law in 2018 that stiffened the penalty for the unauthorized removal and retention of classified documents from one year to five years, turning it into a felony offense.
That was the same statute that just three years earlier Petraeus pleaded guilty to in order to avoid a felony conviction.
Why Trump would have signed this law in 2018 when the 2016 election was long gone was always a dumb move. Hillary Clinton wasn't going to run for president again, so the only thing that Trump accomplished by signing this law was potentially giving himself more prison time for mishandling classified information.
The section of the DOJ investigating Trump's handling of classified information specializes in espionage, sabotage, and national security. At a minimum, Donald Trump jeopardized national security by keeping top secret documents in his basement. If Trump was trying to sell or leverage those documents to gain an advantage for his business that would be a much more serious federal crime.
When Donald Trump put pen to paper in 2018, he had no idea that he was adding time to his potential prison sentence.
Mr. Easley is the managing editor. He is also a White House Press Pool and a Congressional correspondent for PoliticusUSA. Jason has a Bachelor's Degree in Political Science. His graduate work focused on public policy, with a specialization in social reform movements.
Awards and  Professional Memberships
Member of the Society of Professional Journalists and The American Political Science Association