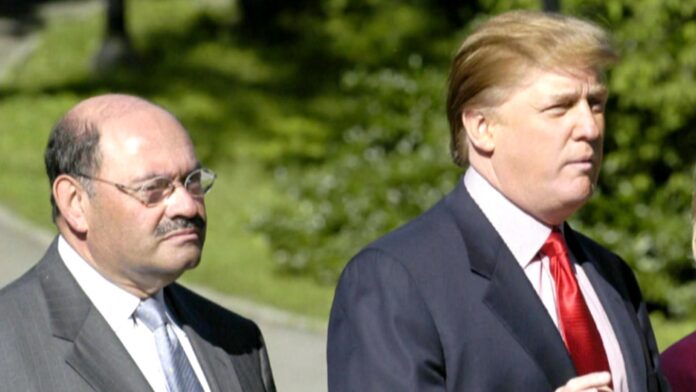 Trump's "empire" is crumbling on all fronts as a judge ruled that the criminal case against former Trump Organization CFO Allen Weisselberg can proceed.
CBS News reported:
A New York State judge ruled Friday that a criminal fraud and tax evasion prosecution against the Trump Organization and its former CFO, Allen Weisselberg, can proceed.
Weisselberg and the company asked a judge in February to dismiss all 15 counts charged against them. Judge Juan Merchan dismissed one of several tax fraud counts against the Trump Organization but allowed all others to remain. 
Trump's lawyers again tried to claim that the prosecution was political and asked the judge to dismiss all of the charges, but as has been the outcome in every case where Trump has tried their political persecution defense, it was rejected.
Between the classified documents seizure at Mar-a-Lago, the grand jury criminal investigation in Georgia, and the civil and criminal cases in New York, Donald Trump's empire is crumbling.
Trump is desperate to return to politics because it is the only way for him to make money and halt the prosecutions.
Without the ability to corruptly use the power of the presidency to protect himself, Donald Trump and his family are finally facing justice.
Mr. Easley is the managing editor. He is also a White House Press Pool and a Congressional correspondent for PoliticusUSA. Jason has a Bachelor's Degree in Political Science. His graduate work focused on public policy, with a specialization in social reform movements.
Awards and  Professional Memberships
Member of the Society of Professional Journalists and The American Political Science Association