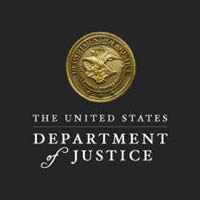 BOSTON – A Taunton man was sentenced today in federal court in Boston for illegally possessing a firearm and ammunition.
Jerrod Lee, 30, was sentenced by U.S. District Court Judge Indira Talwani to 37 months in prison and three years of supervised release. Lee was indicted in October 2020 with co-defendant Ronney Fullard. In December 2021, Lee pleaded guilty to one count of being a felon in possession of a firearm and ammunition.
In August 2020, during the execution of an arrest warrant in connection with pending state firearms charges, law enforcement found Lee and Fullard each in possession of a loaded firearm at Lee's residence. Specifically, Lee possessed a Ruger .45 caliber pistol, Model P90 loaded with five rounds of .45 caliber ammunition and Fullard possessed a Taurus PT 709 9mm pistol loaded with six rounds of 9mm ammunition. Due to prior felony convictions, federal law prohibits both defendants from possessing firearms and ammunition.
On March 10, 2022, Fullard was sentenced to time served (approximately 14 months) and three years of supervised release after previously pleading guilty to the same charge.
United States Attorney Rachael S. Rollins; James Ferguson, Special Agent in Charge of the Bureau of Alcohol, Tobacco, Firearms and Explosives, Boston Field Division; Boston Police Commissioner Michael Cox; and Taunton Police Chief Edward James Walsh made the announcement today. Assistant U.S. Attorney Sarah Hoefle of Rollins' Organized Crime & Gang Unit prosecuted the case.
This case is part of Project Safe Neighborhoods (PSN), a program bringing together all levels of law enforcement and the communities they serve to reduce violent crime and gun violence, and to make our neighborhoods safer for everyone. On May 26, 2021, the Department launched a violent crime reduction strategy strengthening PSN based on these core principles: fostering trust and legitimacy in our communities, supporting community-based organizations that help prevent violence from occurring in the first place, setting focused and strategic enforcement priorities, and measuring the results.