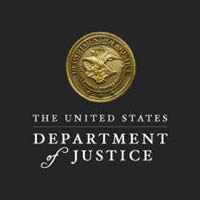 SYRACUSE, NEW YORK – Marquail Jones, age 33, of Syracuse, was sentenced yesterday to 96 months in prison for distributing cocaine, cocaine base and fentanyl. The announcement was made by United States Attorney Carla B. Freedman; Frank A. Tarentino III, Special Agent in Charge of the U.S. Drug Enforcement Administration (DEA), New York Division; and Kevin P. Bruen, Superintendent of the New York State Police.
In previously pleading guilty, Jones admitted he trafficked cocaine, cocaine base and fentanyl from Syracuse to the areas of Glens Falls and Plattsburgh, New York.  Jones admitted that when police pulled him over in Plattsburgh on December 18, 2020, he possessed 82 grams of cocaine, 8.8 grams of cocaine base and 38 grams of fentanyl that he intended to distribute.  Jones also admitted that he had distributed another 82 grams of cocaine just before he was pulled over.
Senior United States District Judge Norman A. Mordue also imposed a 3-year term of supervised release, which will start after Jones is released from prison.
This case was investigated by the DEA and New York State Police, and was prosecuted by Assistant U.S. Attorney Douglas Collyer.