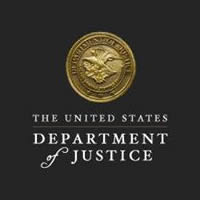 MINNEAPOLIS – A St. Paul man pleaded guilty to illegally possessing a firearm as a felon, announced Acting U.S. Attorney W. Anders Folk.
According to court documents, on February 5, 2019, officers with the St. Paul Police Department observed Michael Antonio Miller, 38, and his girlfriend leave a residence and drive away together in a vehicle. At the time, there was an active Domestic Abuse No Contact Order in place between Miller and his girlfriend. The officers initiated a traffic stop on the vehicle. As officers approached the driver's side of the vehicle where the girlfriend was seated, she opened the center console and moved some papers out of the way to reveal a loaded Smith and Wesson, .40 caliber pistol. In an interview following his arrest, Miller admitted that the firearm was his. Because of his prior felony convictions in Ramsey and Hennepin Counties, Miller is prohibited from possessing a firearm or ammunition at any time.
Miller pleaded guilty yesterday before Senior U.S. District Judge Michael J. Davis to one count of possessing a firearm as a felon. A sentencing hearing has been set for December 14, 2021.
This case was prosecuted as part of the joint federal, state, and local Project Safe Neighborhoods (PSN) Program, the centerpiece of the Department of Justice's violent crime reduction efforts. PSN is an evidence-based program proven to be effective at reducing violent crime. Through PSN, a broad spectrum of stakeholders work together to identify the most pressing violent crime problems in the community and develop comprehensive solutions to address them. As part of this strategy, PSN focuses enforcement efforts on the most violent offenders and partners with locally based prevention and reentry programs for lasting reductions in crime.
This case is the result of investigations conducted by the Bureau of Alcohol, Tobacco, Firearms, and Explosives and the St. Paul Police Department.
Assistant U.S. Attorneys Samantha H. Bates and Ruth S. Shnider are prosecuting the case.