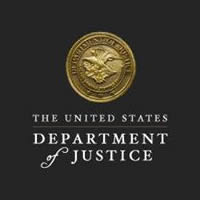 BOSTON – A Southbridge man was pleaded guilty today in federal court in Worcester to cocaine possession.
Revel Pedro Rivera, 43, pleaded guilty to one count of attempted possession with intent to distribute 500 grams or more of cocaine. U.S. District Court Judge Timothy S. Hillman scheduled sentencing for June 7, 2022. Rivera was indicted in September 2020.
In early July 2020, federal agents intercepted a package containing a kilogram of cocaine that was shipped to Rivera's residence from Puerto Rico. Agents removed the cocaine and replaced it with a counterfeit substance. On July 6, 2020, Rivera accepted delivery of the package and was arrested as he left the property with the package that he believed contained cocaine.  
The charge of possession with intent to distribute 500 grams or more of cocaine provides for a mandatory minimum sentence of five years and up to 40 years in prison, four years of supervised release and a fine of up to $5 million. Sentences are imposed by a federal district court judge based upon the U.S. Sentencing Guidelines and other statutory factors.
United States Attorney Rachael S. Rollins; Brian D. Boyle, Special Agent in Charge of the Drug Enforcement Administration, Boston Field Division; Ketty Larco-Ward, Postal Inspector in Charge of the U.S. Postal Inspection Service, Boston Division; and Southbridge Police Chief Shane Woodson made the announcement. Assistant U.S. Attorney Danial Bennett of Rollins' Worcester Branch Office is prosecuting the case.