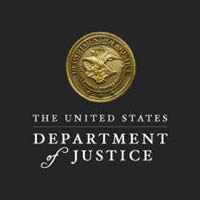 LOS ANGELES – A South Los Angeles man was arrested today on a five-count federal indictment alleging he recruited a 15-year-old girl for whom he acted as a "pimp" and advertised on the internet for commercial sex work.
          Donavin Dwayne Bradford, 31, was arraigned this afternoon in United States District Court in downtown Los Angeles. He is charged with one count of conspiracy to commit sex trafficking of a minor, one count of sex trafficking of a minor, two counts of sexual exploitation of a child for the purpose of producing a sexually explicit visual depiction, and one count of possession of child pornography.
          Bradford pleaded not guilty, was ordered jailed without bond, and an October 25 trial date was scheduled.
          According to the indictment that a grand jury returned on August 11, from the summer of 2021 to February 2022, Bradford conspired with Layla Kalani Valdivia, 23, of Ventura, to cause the minor victim to be used for commercial sex acts. Bradford allegedly recruited the victim to work for him as a commercial sex worker. As the victim's "pimp," Bradford expected the girl to earn him $1,000 per night and, in exchange, he provided her with clothes and a place to stay, the indictment alleges.
          Bradford and Valdivia allegedly advertised the girl for commercial sex work on various websites, and customers who responded to the ads were directed to various hotels and motels where they engaged in commercial sex acts with the victim. Sometimes the minor victim would be required to perform sex acts with Valdivia and a sex client together. Customers allegedly paid Bradford for dates with the victim or she would be required to give Bradford or Valdivia some of her earnings.
          The indictment alleges that Bradford assaulted the victim when she tried to stop working for him on two separate occasions. Bradford allegedly also filmed himself engaging in sex acts with the victim.
          Valdivia, who also is in federal custody, pleaded not guilty on August 22 to one count of conspiracy and one count of sex trafficking of a minor. An October 18 trial date has been scheduled for her.
          An indictment contains allegations that a defendant has committed a crime. Every defendant is presumed innocent until and unless proven guilty beyond a reasonable doubt.
          If convicted of all charges, Bradford would face a mandatory minimum sentence of 15 years in federal prison, Valdivia would face a mandatory minimum sentence of 10 years in federal prison, and both defendants would face statutory maximum sentences of life imprisonment.
          "Operation Cross Country", an FBI-led nationwide effort which ran from August 4 to August 14, focused on identifying and locating victims of sex trafficking and investigating and arresting individuals and criminal enterprises involved in both child sex trafficking and human trafficking. With the support of local partners, FBI Los Angeles identified and located nine potential human trafficking victims, including five adolescents.
          The FBI Los Angeles Field Office and the FBI Los Angeles Child Exploitation and Human Trafficking Task Force coordinated with multiple law enforcement partners and thanks them for their participation and assistance, including: the Los Angeles Police Department; the Inglewood Police Department; the Pomona Police Department; the Los Angeles County Sheriff's Department; the Ventura County Sheriff's Office; the Santa Maria Police Department; and the Los Angeles County Department of Children and Family Services.
          Assistant United States Attorney Chelsea Norell of the Violent and Organized Crime Section is prosecuting this case.
          Learn more about Operation Cross Country XII here.