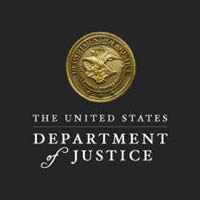 HOUSTON – A 36-year-old South African citizen illegally residing in La Marque has handed a significant sentence multiple child pornography convictions, announced U.S. Attorney Jennifer B. Lowery.
Andrian Page pleaded guilty June 19, 2019.
Today, U.S. District Judge George C. Hanks sentenced him to 336 months for production of child pornography and 60 months each for the distribution, receipt and possession of child pornography convictions, respectively. They will run consecutively for a total 516-month term of imprisonment. The court also heard additional information today including a letter written by the mother of the production victim detailing how profoundly this has changed her life, how she trusts no one with her daughter and does not know if she will ever trust again. In handing down the prison terms, the court noted his role was not only to appropriately punish Page for his conduct but to protect future victims from him.
Restitution will be determined at a later date.
Page was further ordered to serve 10 years on supervised release following completion of his prison term. During that time, he will have to comply with numerous requirements designed to restrict his access to children and the internet. Page will also be ordered to register as a sex offender. He is also expected to face removal proceedings following his incarceration and will be required to register as a sex offender.
Page came to the attention of law enforcement during an investigation into the distribution of child pornography via peer-to-peer software. Law enforcement was able to download several images of child pornography from a particular IP address. Further investigation led to Page's home where he lived with his parents. 
Law enforcement executed a search warrant and seized various electronic devices such as laptop computers and cell phones. Upon searching those items, they found child pornography images of a then six-year-old minor female victim. The investigation revealed Page produced these images in his home. 
In total, Page possessed over 3300 images and over 125 videos of child pornography on numerous devices found at his residence.
The images/videos Page produced are of the minor who was nude in some instances. In one image, his genitalia in in the victim's hand. Some of the other images and videos Page obtained elsewhere range from a 30-minute video of a six-year-old minor female with an adult male penetrating her orally to videos of anal intercourse between an adult male and a child under the age of 12.
Page has been and will remain in custody pending transfer to a U.S Bureau of Prisons facility in the near future.  
Homeland Security Investigations – Galveston and members of the Houston Metro Crimes Against Children Task Force conducted the investigation.
Assistant U.S. Attorney Sherri L. Zack is prosecuting the case, which was brought as part of Project Safe Childhood (PSC), a nationwide initiative the Department of Justice (DOJ) launched in May 2006 to combat the growing epidemic of child sexual exploitation and abuse. U.S. Attorneys' Offices and the Criminal Division's Child Exploitation and Obscenity Section leads PSC, which marshals federal, state and local resources to locate, apprehend and prosecute individuals who sexually exploit children and identifies and rescues victims. For more information about PSC, please visit DOJ's PSC page. For more information about internet safety education, please visit the resources link on that page.