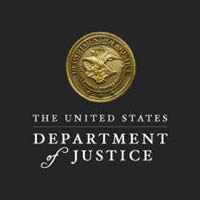 United States Attorney Alison J. Ramsdell announced that a Sioux Falls, South Dakota, woman convicted of Conspiracy to Launder Monetary Instruments was sentenced on August 15, 2022, by U.S. District Judge Karen E. Schreier.
Rosa Elena Magana Madrigal, age 64, was sentenced to five years in federal prison, followed by two years of supervised release.  She was also ordered to pay a $100 special assessment to the Federal Crime Victims Fund.
Madrigal was indicted for Conspiracy to Launder Monetary Instruments by a federal grand jury in July of 2021.  She pled guilty on May 25, 2022.
Beginning on an unknown date and continuing to on or about May 11, 2021, in the District of South Dakota and elsewhere, Rosa Madrigal knowingly and intentionally combined, conspired, confederated, and agreed together, with others known and unknown, to knowingly conduct and attempt to conduct financial transactions affecting interstate and foreign commerce, to wit: conducting wire/money transfers, which involved the proceeds of a specified unlawful activity.  The unlawful activity is conspiracy to distribute a controlled substance, with the intent to promote the carrying on of the unlawful activity, and that while conducting and attempting to conduct such financial transactions, knew that the property involved in the financial transactions represented the proceeds of some form of unlawful activity.
Madrigal voluntarily and intentionally joined in the agreement or understanding to conduct and attempt to conduct financial transactions affecting interstate and foreign commerce in 2019.  During the time she was conducting financial transactions with her co-conspirators, she learned the money she was depositing was proceeds of a controlled substance conspiracy, and that these transactions were designed in whole, or in part, to conceal and disguise the nature, location, source, ownership, and control of the proceeds of the controlled substance conspiracy.
This case was investigated by IRS Criminal Investigation, Drug Enforcement Administration, and the Sioux Falls Area Drug Task Force.  Assistant U.S. Attorney Mark Hodges prosecuted the case.
Madrigal was immediately remanded to the custody of the U.S. Marshals Service.