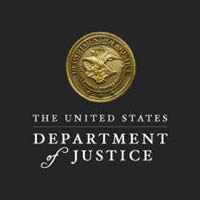 PHOENIX, Ariz. – Gabriel Milford Kavoka, 39, of Scottsdale, Arizona, was sentenced Tuesday, by United States District Judge Susan M. Brnovich to two concurrent life sentences. Kavoka, an enrolled member of the Salt River Pima-Maricopa Indian Community, previously pleaded guilty to Second Degree Murder and Carjacking Resulting in Death. 
On August 21, 2019, Kavoka hailed a taxi to Casino Arizona. When he arrived, Kavoka shot and killed the taxi driver and carjacked the taxi. He then led police on a high-speed chase through the streets of Mesa, Arizona. The chase ended when Kavoka crashed the taxi into a police vehicle.
The Salt River Police Department conducted the investigation in this case with assistance from the Mesa Police Department. The taxi service, VIP Taxi, provided invaluable assistance in collecting and providing evidence. Assistant U.S. Attorneys Thomas C. Simon and Jennifer E. LaGrange, District of Arizona, Phoenix, handled the prosecution.
CASE NUMBER:            CR-19-01338-PHX-SMB
RELEASE NUMBER:    2022-194_Kavoka
 
# # #
For more information on the U.S. Attorney's Office, District of Arizona, visit http://www.justice.gov/usao/az/
Follow the U.S. Attorney's Office, District of Arizona, on Twitter @USAO_AZ for the latest news.